How the balance of genres are changing at music festivals
Secondary ticket seller VividSeats took a look at how the mix of music is changing at some of the big American events. If it seems as if rock acts are being supplanted by hip-hop, you're right–at least for a few events.
For example, take a look at how things have evolved with Coachella over the last five years. Hip-hop is up, rock is shrinking and EDM has apparently had its day–as far as Coachella is concerned, anyway.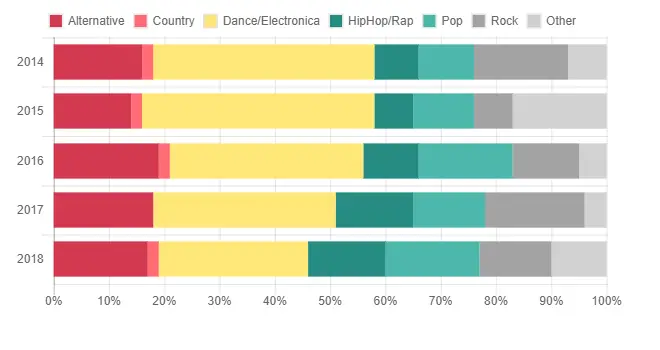 Note that Coachella did not have a rock headliner 2018 for the first time in its history.
Well, what about Lollapalooza, Bonnaroo, or Austin City Limits? Click here for the results.