How the Michael Jackson Trial Could Change Touring and the Concert Industry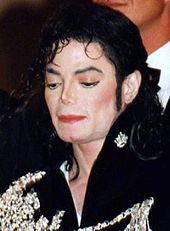 Michael Jackson's family is locked in a multi-BILLION-dollar lawsuit with concert promoters AEG over Jackson's death.  The family says that the pressures of the AEG concert deal were a major contributor to Jackson's demise.
Closing arguments wrapped up Thursday which means it's all up to the jury to decide who (if anyone) should be punished.  And the verdict could decide the way the touring industry operates in the future. Billboard explains.
In "net" tour deals, where promoter/producers like AEG Live and Live Nation pay all expenses, employ everyone, and split profits with the artist, the traditional lines of whom is legally employed by whom have been blurry. Even though the producer signs the checks, the artist typically holds final sway on everything from the lighting company to the tour caterer or masseuses, with varying levels of input.
Until now, just how exposed these producers may be has not come under much scrutiny. 
Guess what?  That's gonna change.  Keep reading.