How the Plain Old Book is Evolving into Something High Tech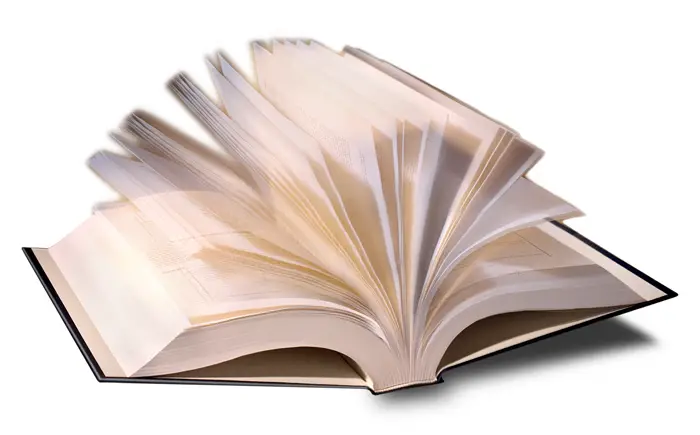 I have an office full of books. There must be a thousand volumes surrounding me. My wife's office is full of books. And then there's the basement. I figure out house is 23% books by weight.
But we don't buy that many actual books anymore. With Kindles and iPads, it's just much more convenient to download what we want. The only exception are large picture books that don't really translate well to a hand-held device.
Books will always be with us. But they're changing–and I think for the better. Pete pointed out this article from PandoDaily:
For five thousand years, since the advent of writing on clay tablets in Mesopotamia to quill-wielding monks during the Middle Ages copying classic texts one page at a time to the mass-market chain stores of Barnes & Noble, the book was considered to be, as Merriam-Webster defines it, "a set of written sheets of skin or paper or tablets of wood or ivory," or "a set of written, printed, or blank sheets bound together into a volume."
In other words, books are simply information that until recently was most efficiently distributed via paper and ink. But books as Plato, Maugham, Hemingway knew them are gradually becoming untethered from their delivery system (i.e. paper and ink bound between two covers) and our very concept of a book is changing. Over the summer, for the first time, American publishers generated more revenue from ebooks than from hardcover books.
Meanwhile a bevy of startups and established companies – The Atavist, Vook, Open Road, Amazon, Apple, and others – are experimenting with what exactly constitutes a book, offering shorter works and layering in multimedia.
It's a testament to the visceral appeal and practical nature of books' physical form they have endured so long. The book is compact, reasonably durable, long lasting, and stores a lot of information. But it is also a walled garden. Text contained within two covers can't be easily transferred, and readers are not able to instantly connect and discuss what they are reading.
Pages are static and can't be updated or corrected until the next print run. Once a book is read it takes up space on a shelf or in a box in a basement. A book is not inherently social – if you want to discuss it with someone you have to do that from outside the confines of its pages.