How to Sell Cars to Punks and Goths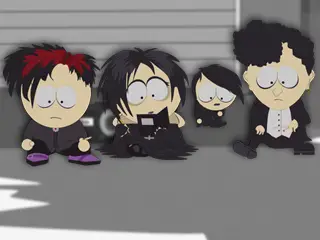 This article from Jalopnik made me laugh.
Once upon a time, there was a decade called the 1990s. Things were better then. Americans were prosperous and blissfully unaware of concepts like terrorism or extensive domestic surveillance. And unlike today's good-for-nothing Millennials, young people could be bothered to get off their asses and actually buy cars. P
The problem was that many of these youths dressed in ways that were upsetting to car salespeople at companies like Ford. They wore baggy clothing. They had body jewelry — in their noses, in some cases. They were sullen and listened to angry music like "The Korn" and "The Nirvana." P
So how were Ford dealers instructed to sell their new Focus to these strange young people? By not calling the police and kicking them out of showrooms, according to this now-hilarious 1999 article in Wards Auto. 
Continue reading. There's a happy ending for all concerned.