How to Turn Down at $10 Million Record Deal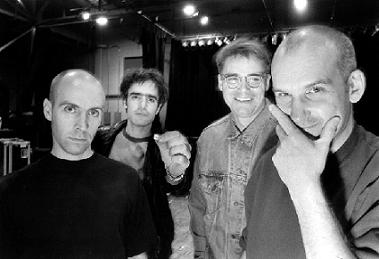 In 1993, rock was undergoing a major fundamental shift.  Grunge was in full force, leading the way for alternative music in its takeover of the mainstream.  
Naturally, the record companies were all over this and we signing up alternative and punk bands all over the place, which is how groups like Green Day, the Offspring and the Stone Temple Pilots were snapped up.
Atlantic Records had their eye on a very fierce, very uncompromising punk band from Washington DC called Fugazi.  In addition to being very good, they had unbelievable street cred.  After some underlings were turned away, the label's legendary head Ahmet Ertegun visited the band backstage after a show in New York with basically a blank check.  
The number "ten million" was mentioned, but Fugazi wasn't interested and sent Ertegun away.  Gutsy…