How to Use Google Music–Even Outside the US!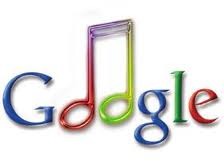 Engadget says it cane be done.
Now that Google Music has finally clawed its way out of the realm of beta-ware, anybody in the US can sign up to play without an invitation. Of course, that leaves many folks out of the equation, so we thought it a good time to point out at least one other route to let you get involved in the service, no matter where you live. See, the rub seems to be that Google checks your IP address on your first attempt to log in, and accept its terms of use — only the first time, and yeah, you're definitely going to be ignoring that doc by following this guide.
So, in essence all we need to do is find a way to gently tiptoe past that gatekeeper and we're home free. Keep in mind that while you can upload your music, buying new tracks isn't going to happen until it rolls out in your neck of the woods in a more official way — but hey, most of a good thing is still a good thing. There are various means to get this done, and we've found a pretty straightforward route, and if you're up to it click on through to the guide. 
Got that?  Then click here.