Hugo Boss has reissued Michael Jackson's white Thriller suit
Just when you thought the white suit died with Tom Wolfe (and, frankly, no one other than Tom rocked a white suit since Miami Vice was canceled), Hugo Boss has reissued a version of the suit Michael Jackson wore on the cover of the Thriller album.
Lest we forget, this was November 1982. Yet Hugo Boss thinks they can bring it back.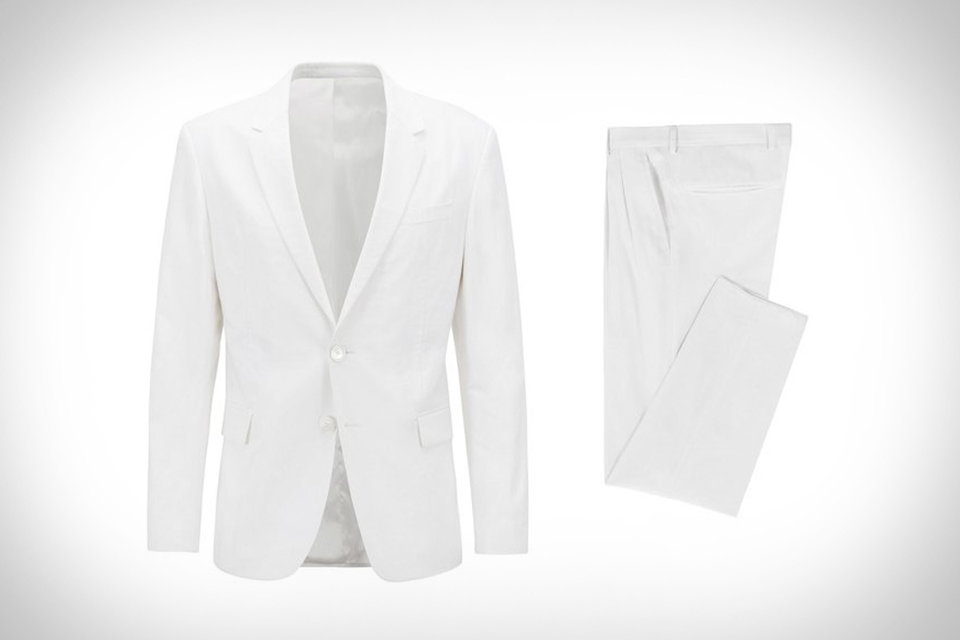 Bad timing? I mean, it is Labour Day weekend, a time when white clothes start going back in the closet for another season. Then again, Boss wanted to get it out for what would have been Jackson's 60th birthday this past week.
How much? Just $1,195 USD. Shop now!