Hungry? How About a Slayer Pizza or a Danzig Burger?
Chef John Hurkes loves food, but he also loves metal. The Creators Project points us (via Tom) some of the fine work Chef Hurkes has done in the kitchen including this Slayer-themed pizza…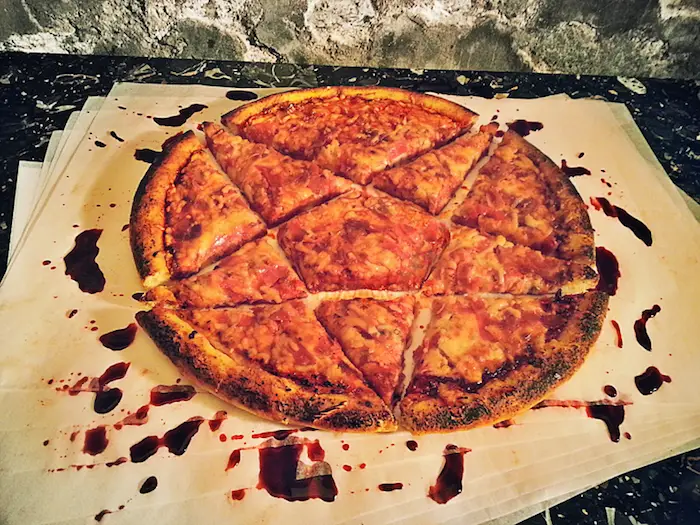 …and this badass Danzig burger–on a black bun, of course.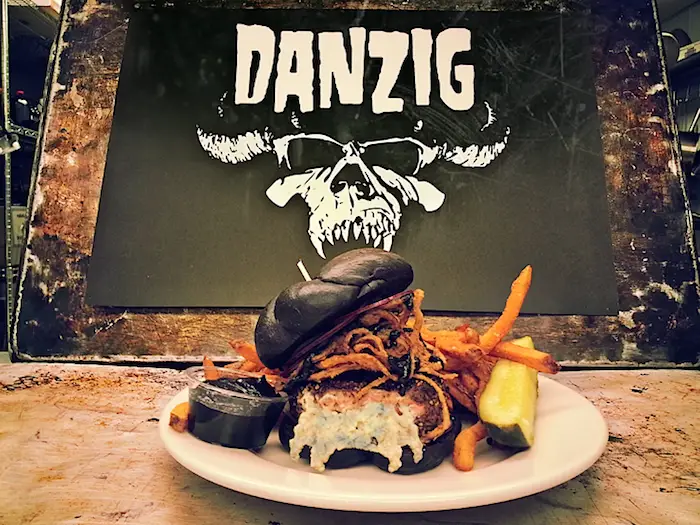 And what wine would go with this Sabbath dish?