I Like This: Peter Hook's The Light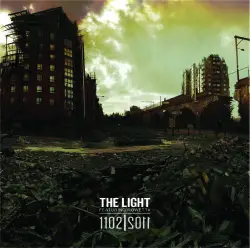 I think it's safe to say that the original line-up of New Order won't be performing together anytime soon. However, Peter Hook is rather busy with his new band, The Light.
After touring through the US, Canada and Mexico earlier this fall–I was at the Toronto show and enjoyed it immensely–there's a new EP, the palandromic 1102/2011 (entitled that because it was recorded on February 11 of thsi year)–coming December 5th.
Three tracks feature Rowetta (Happy Mondays) performing Joy Division tracks.  Hooky sings "Pictures in My Mind," which was an unfinished Joy Division song that was eventually recovered from a stolen rehearsal tapes that disappeared in 1977.  
To be more specific, it comes from the era between when the band was called Warsaw and when they recorded Unknown Pleasures as Joy Division.  A must for all JD fans.  Obviously.