I Need a New Ringtone. Gimme Jack Swigert from Apollo 13.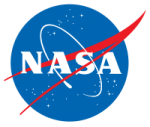 Yesterday, NASA released a collection of free sound files from its vast archives so that space freaks might use them on as ringtones. They include:
The beeps from Sputnik in 1957.
JFK's "Man on the moon before the decade is out" speech.
Jack Swigert's actual "Houston, we have a problem" message.
And my favourite: "sound wave converssions of the light curve wave created by stars discovered by NASA's Kepler mission and other sounds of planets and stars."
Sure beats having a Rihanna ringtone, don't it?