I Really, Really Miss Liner Notes. Maybe This Will Help.
Once again at the risk of sounding like an old man yelling at kids to stay off his lawn, I miss liner notes. Sure buying from iTunes or streaming from Slacker, Rdio and the like is convenient and useful, but as a hardcore music geek, I still long for the days of flipping through CD booklets and browsing through the 12 x 12 panaroama of LP casings.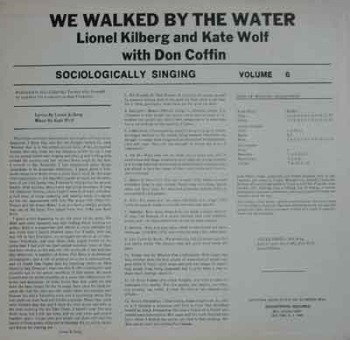 Old school liner notes used to be pretty detailed.As far as I'm concern, the lack of liner notes has contributed to a certain amount of dumbing down of the music experience.  Liner notes provided context, offered insight into how the music was made, by whom it was made and where.  
And don't get me started on the value of things like lyrics, thank-you and all the rest of it.
Note that I'm not talking about artwork.  That's a different conversation.  As with hardcore movie fans, I'm interested in the credits, too.
But we're so deep into the digital era that there's an entire generation of music fans who have no idea what "liner notes" are.  Having never bought a CD or a piece of vinyl, they've never seen any.  And that's sad.
Yes, there have been several attempts to salvage the notion of liner notes in the digital age, but all of them have failed miserably.
But the National Academy of Recordings Arts and Sciences (the people responsible for the Grammys) are trying again.  They've launched a new campaign called Give Fans the Credit which will push for more information about recordings in a form that fans can easily access.
I wish them luck.  But why do I feel this effort will be doomed, too?