I Want This Job: Google's Chief Music Geek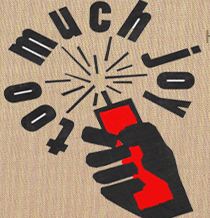 His name is Tim Quirk and he's Google's head of global content programming. Part of his job involves overseeing Google Music. From Fast Company magazine:
It's just before the launch of Google Music in November, and a group of music geeks–former writers, record store clerks, and short order cooks–is in Building 44, the home of Android and a haven for engineers at Google's Mountain View headquarters, engaged in yet another long heated argument over music. It's the kind of debate that goes on in offices all over Google's campus, but this particular group was deciding where to put one music partner's song selection on the massively visible store homepage.
Oh, and the guy leading the discussion is the bona fide former front man of a semi-popular '90s band, Too Much Joy, who was sued by Bozo the Clown and arrested for indecency. Google it.
"We were in the happy position of having more stuff to feature than we had slots for," says Tim Quirk, Google's head of global content programming and the former "front dude" in question. "Someone said, 'We can just put it in staff picks.' I looked at the room and asked, 'Who in this room unabashedly loves this particular title?' Everyone just kind of coughed uncomfortably. 'If no one is going to raise their hand and say they love this, then it doesn't qualify as a staff pick.'"
Not a bad gig for a guy who used to be in a band that had songs like "Making Fun of Bums" and "King of Beers." They also did killer covers of "Seasons in the Sun" and "Train in Vain."
And if you don't know what Too Much Joy sounded like, here's a sample from their 1991 album, Cereal Killers.