Ian Curtis' Kitchen Table Sells for $13,000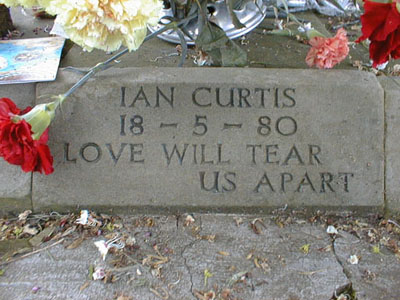 The table from the kitchen from the house where Joy Division singer Ian Curtis hanged himself on the morning of May 18, 1980 showed up on eBay this week and finally sold for about $13,500.
Not surprisingly, Curtis' family and his three ex-bandmates do not approve. This statement was issued to The NME:
Joy Division original members Bernard Sumner and Stephen Morris would like to lend their voice of support to Deborah and Natalie Curtis, who have been caused great distress over media reporting of the sale of the table originally owned by the family, and currently being auctioned on eBay.
"Deborah and Natalie would like to point out that the sale of this table has nothing whatsoever to do with them. The table was sold along with the house in 1980 and Natalie has never signed any authentication document. Furthermore, they consider the sale of a personal family item, and the subsequent media reporting, to be distasteful and upsetting."
(Via Spin)