If You Buy This Music Box, You're Nuts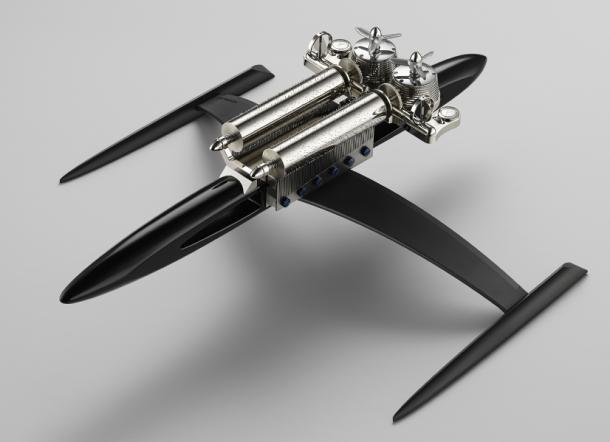 Yes, it looks like some kind of spacecraft or evil drone, but it's actually music box called the Musicmachine created by watchmaker MB&F. From CNET:
Produced with high-end music box maker Reuge, the 18-inch-long craft has a walnut sound amplification chamber that doubles as a fuselage, and two aluminum outriggers. The two music-playing brass cylinders are powered by mainsprings wound by turning two attached propellers. Each cylinder has 72 notes per comb.
The left cylinder plays extracts from "Star Wars" and the "Imperial March" by John Williams, as well as "Star Trek" by Jerry Goldsmith.
On the right cylinder, you can hear: "Another Brick in the Wall" by Pink Floyd, Deep Purple's "Smoke on the Water," and "Imagine" by John Lennon.