If you love camping out at music festivals, have I got a vehicle for you
Camping out at a summer music festival can be fun, but not if you don't like sleeping on the ground in a smelly, cold tent. What you need is the new Volkswagen Discarvery [sic] Open Flair Edition.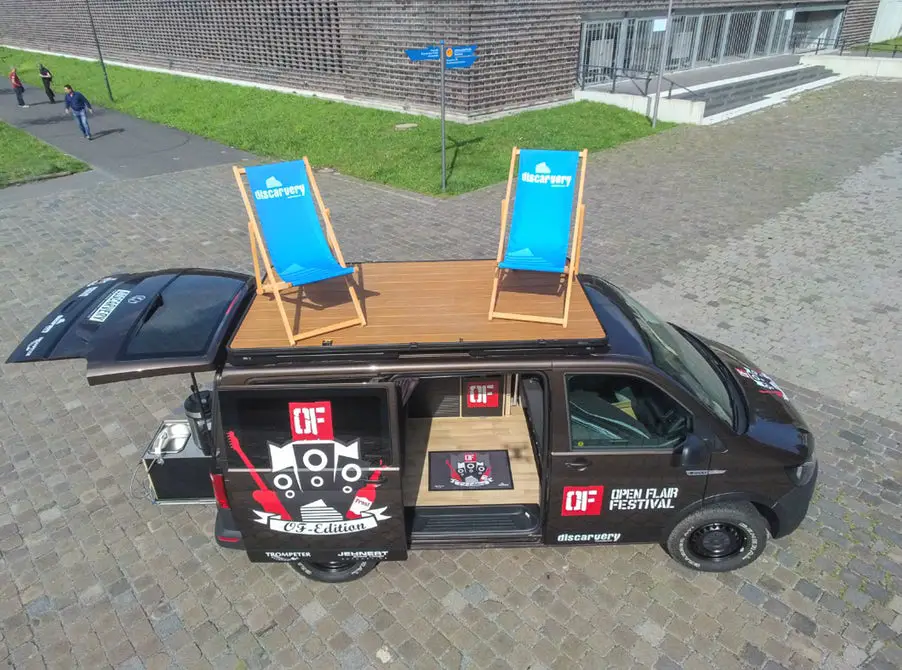 A German custom shop called Bochum is reinventing VW T6 Kombi minivans into a rolling party central for any music festival (or tailgate party, for that matter). Features include:
Full camping amenities: sleeping area, kitchen, portable stove, fridge, sink, a 27-litre water tank, an outdoor shower, cabinetry and a table where four can dine in comfort.
An upgraded electrical system, thermal insulation and LED lighting.
A massive sound system that pumps music both inside and out.
A disco ball that hangs over the side door.
A bamboo roof deck where you can sit in your lawn chairs.
Full security system, including GPS tracker just in case someone tries to steal your party van.
Price? No idea. But it won't be cheap. Full details at NewAtlas.com.