If You Love Electronic Music, Then You Need to Know About Daphne Oram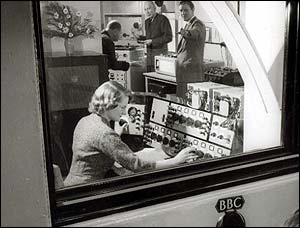 You wouldn't guess from this photo that Daphne Oram was one of the most important figures in the development of electronic music.  The gear might indicate something, but what?
Oram was a sound engineer at the BBC Radiophonic Workshop, an audio skunkworks project designed to create sound effects for BBC radio and TV.  As part of her work, she invented Oramics, a machine that allowed for the creation of interesting sounds.
A label called Young Americans has just released a four-LP vinyl set based entirely on the sounds and compositions created by Oram.  Think this stuff is going to end up sampled in the very near future?
Read full review of The Oram Tapes: Volume One – DAPHNE ORAM on Boomkat.com ©
(Via Boing Boing)