If you thinking bringing back the cassette was a dumb idea, look at this
According to the latest sales figures from Nielsen Canada, sales of pre-recorded cassette tapes are up 135% from this time last year. That sounds impressive until you look at the raw numbers. In all of Canada, a total of 4,000 cassettes have been sold this in all of 2018, compared to 1,700 at this point last year.
In other words, whoop-de-do.
The cassette is old, hateful, obsolete technology that deserves to die. Those who fetishize it cannot have been around when it was the only portable music format we had. They sound awful, jam up machines, melt in the sun, and have cases–the dreaded J-box–that broke if you just looked at them the wrong way. The cassette needs to be euthanized once and for all.
However, I've found something that's even sillier than an attempt to resurrect the cassette. It's dumber than trying to dig up the 8-track or even to raise the 78 RPM record from the dead. A label in Cornwall, Ontario, is trying to bring back music on 3.5-inch floppy discs.
You know, these things.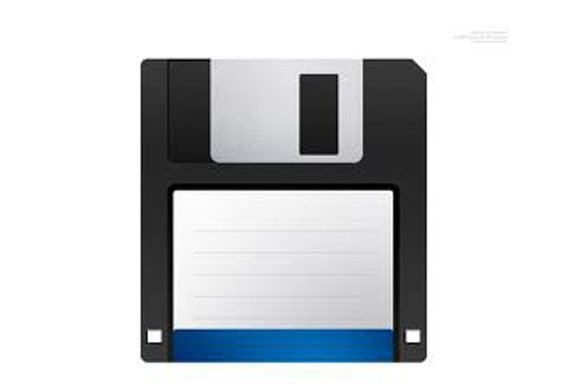 Show a 3.5-inch floppy to anyone under 30 and the might identify it as the icon that you use to save some kind of document. They probably have no idea that we used these things to back up and transfer data from computer to computer. If you were around in the days before Windows software was shipped on CD-ROMs, you might remember having to go through an installation process that required three dozen of these things.
For a very, very brief time in the 90s, some brainiacs thought that these floppies would be great for distributing music (or music-related material), despite that their maximum capacity was less than 1.5 megabytes, Yes, MEGABYTES. The idea when nowhere, of course.
The last time I had a computer with a drive capable of reading one of these things was about 15 years ago. Yet Sterling Campbell of Cornwall, Ontario, thinks that the 3.5 floppy is not dead. His new venture is Strudelsoft, a label that releases music only on these old floppies.
Rolling Stone reports:
The misty, Internet-fueled subgenre has long thrived on nostalgic physical formats. Vaporwave's sound, often produced by slowing down and/or reverb-drenching existing songs to walk the line between the sentimental and the sinister, is a perfect match for cassette tapes, those beloved relics of hissier times. Now a boomlet of patient and creative label owners are recovering an even more esoteric medium: the Eighties and Nineties artifact once used for Windows installations, AOL trials and sessions of Doom.
"Floppies are cheaper than cassettes, they don't have to be tediously dubbed, they look appealing, they're available in a lot of colors and have cool designs that people like," says Matthew Isom, 40, of San Diego plunderphonic vaporwave label Power Lunch, who notes that floppies also cost substantially less to ship overseas than cassettes.
There are less convenient aspects to the format, of course, but floppy aficionados have found ways to work within its limits. "I discovered, after playing around, that you can actually release about 11 minutes and 38 seconds of 8-bit audio MP3 on a floppy disk," says Campbell, who has released six floppies so far via Strudelsoft. "The first one that I did was this vaporwave artist called Cat System Corp and I had a run of like 20 floppy disks. And it fuckin' sold out in 8 seconds."
Weirdly, Sterling is having some success with these things. Keep reading.