If you're a child of the 90s, check out this festival: Flannel Nation
If you remember the alt-rock 90s, you'll be interested in this festival called Flannel Nation. Interesting that the poster has to include song titles to jog people's memories. And if it's about flannel, shouldn't there be more grunge bands on the bill?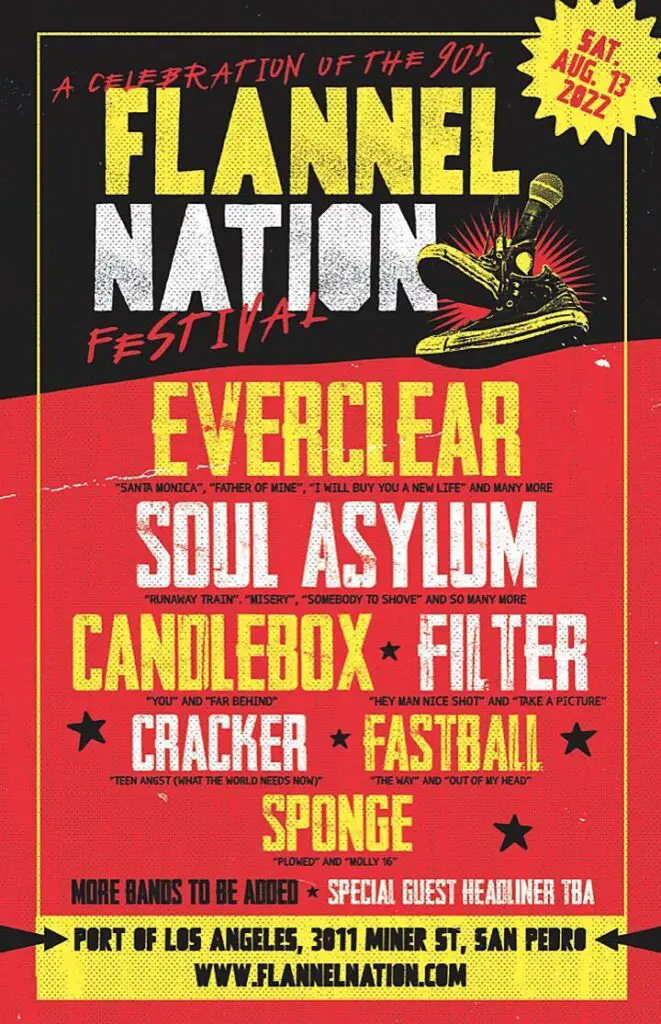 The event will be held in the Port of Los Angeles. Tickets here.