If you're a fan of Queen, here are three things you need to see
Queen continues to live on even though Freddie has been dead for decades. Sure, there have been the versions of the band with different singers, but the real legacy is with the classic lineup from the 70s and 80s. And given that today would have been Freddie Mercury's 72nd birthday, it's kind of appropriate we acknowledge that somehow.
Here are three examples of Queen's enduring popularity.
1. The John Lewis "Bohemian Rhapsody" commercial
John Lewis, the British retailer, has a reputation for creating TV commercials that tug at heartstrings by careful use of music. This is so cute it makes my womb hurt–and I'm a dude.
https://youtu.be/hOmZXG19Ets
2. The Ohio State Marching Band's Queen tribute
Marching bands are an American thing that most of the world tends to ignore. But this salute by Ohio State this past weekend earned praise from guitarist Brian May.
3. Queen in lights
If you've ever been down Carnaby Street in London, you'll have seen the display of lights over the street. This week, lyrics of "Bohemian Rhapsody" showed up. (Via The Londonist)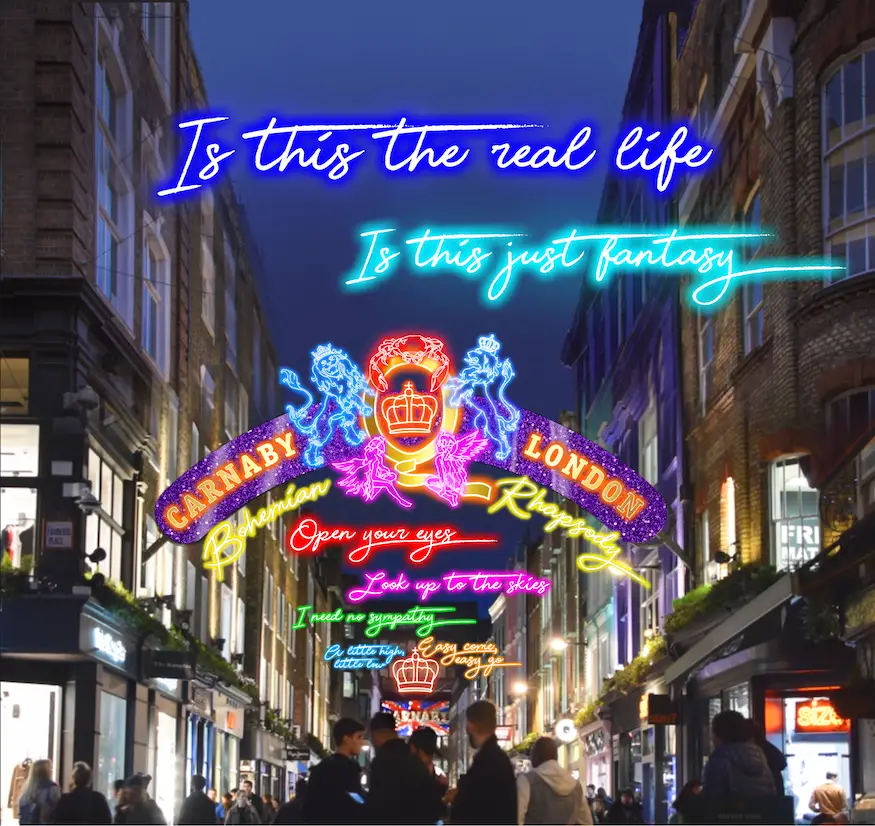 BONUS: Heathrow baggage handlers
Workers at Heathrow's Terminal 5 came up with this dance routine to celebrate what would have been Freddie's 72nd birthday.
British Airways and Heathrow baggage handlers 'escape from reality' in celebration of Freddie's birthday.#freddieforaday #ffad #freddiemercury #queen @MercuryMOTG @The_MPT pic.twitter.com/xXZKE5u0O5

— Queen (@QueenWillRock) September 5, 2018