If You're into Classical Music, Take a Look at Sinfini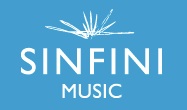 While there are many online resources for rock, hip hop, R&B and pop, classical music hasn't moved much beyond the 19th century.
But now there's Sinfini, a product of Universal Music.  And no, it's not some kind of promotional tool.  It's designed with editorial independence in mind.  Contributors have total freedom on subject matter, analysis and opinion.
(Via Slipped Disc)