If you're into music videos, have a look at the new RockPeaks
Sure you could spend hours going through YouTube looking for videos and performances of your famous artists, but who's got the time? What if there was a dashboard where all sorts of online material was pulled together and accessible with just a couple of clicks?
That's where RockPeaks comes in. Not only does it scrape together music videos that have been posted online…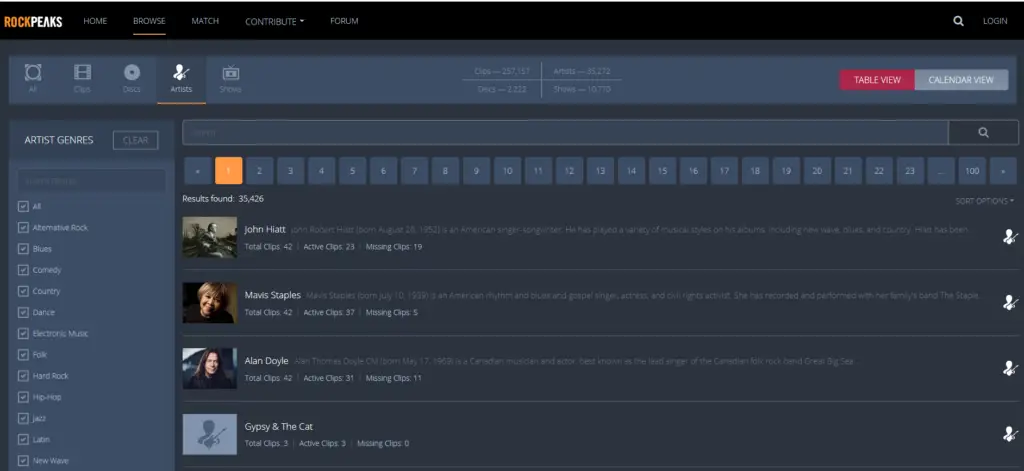 …as well as performances…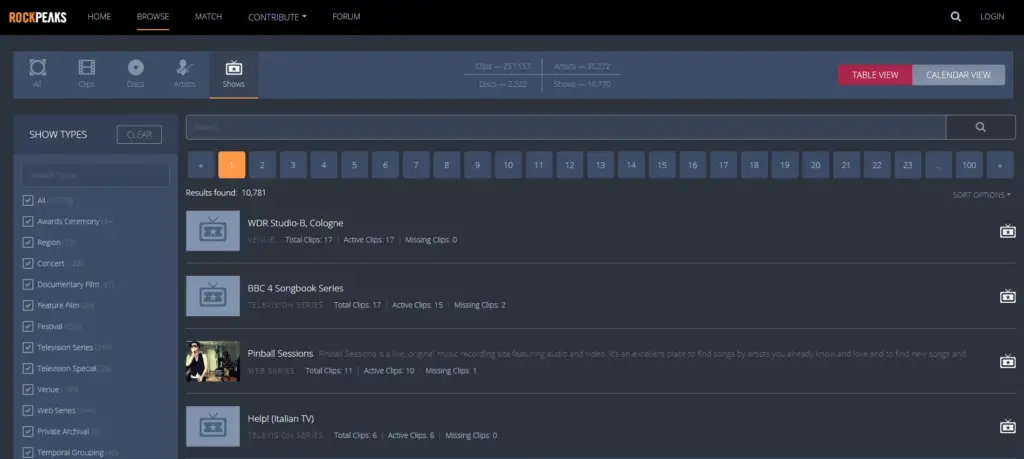 …but also awards shows, documentaries, mash-ups, and a ton of other stuff. All in one place.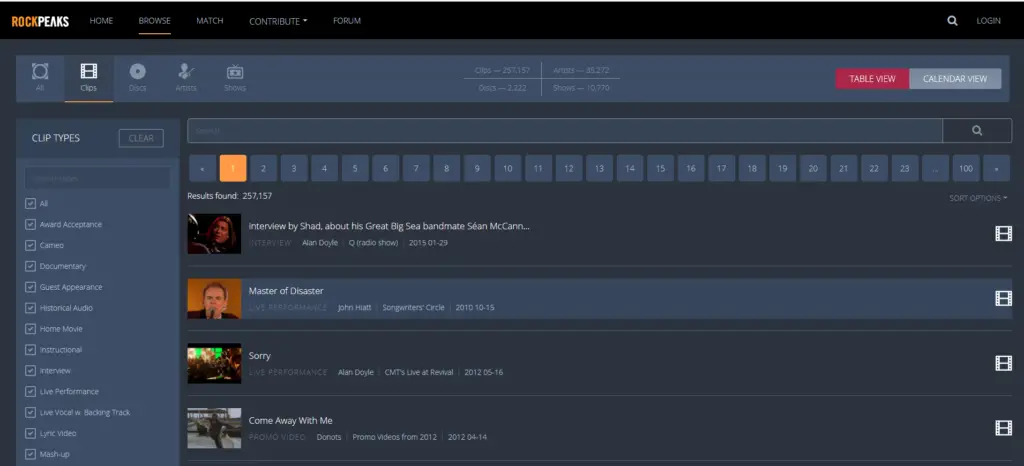 For example, type in "David Bowie festival" and you'll be linked to 24 different clips as well as audio that's "trade-friendly."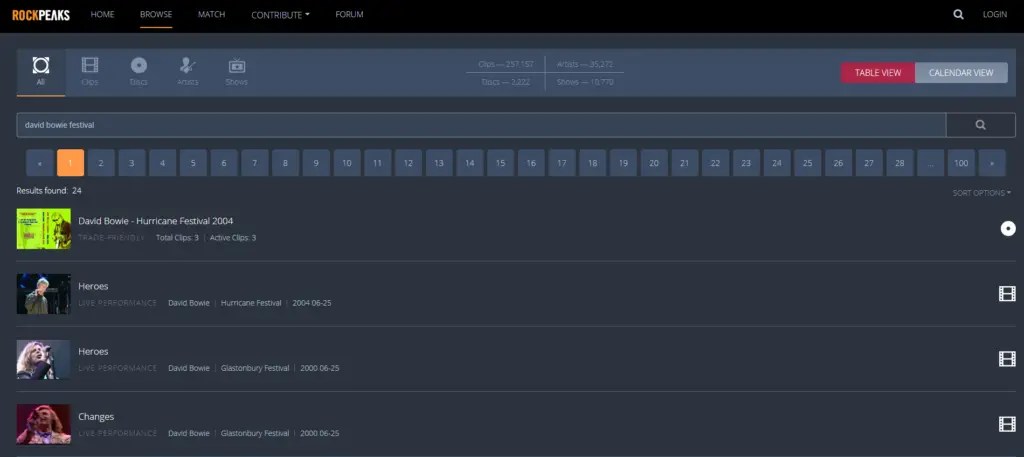 A word of warning: The chances of falling down many, many rat holes is ever present. Once you start with RockPeaks, it's tough to stop.