If You're into Synthesizers, You Need to Know Peter Zinovieff
He started as a mathematician and nuclear physicist but there was something about electronically-generated sounds that fascinated Peter Zinovieff. In the 1960s, he built an electronic studio in his garden shed and set off on a series of experiments which later attracted the likes of Kraftwerk, Pink Floyd and David Bowie.
In 1969, his company, Electronic Music Studios, unveiled the EMS VCS3, a keyboard-less analogue synthesizer that can be heard all over Pink Floyd's Dark Side of the Moon. And while Moog machines get all the glory, the VCS3 was one of the most important synths in history.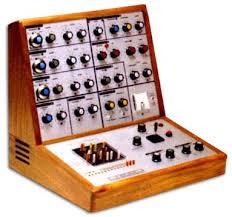 Factmag points a new compilation of Peter's compositions along with a short documentary on the man and his work.