Iggy Pop Poses Nude for an Art Class
Iggy Pop has led a hard life, every second of which is etched in his skin. At the same time, though, Iggy is very comfortable with his body. Why else would he agree to pose nude for some art students?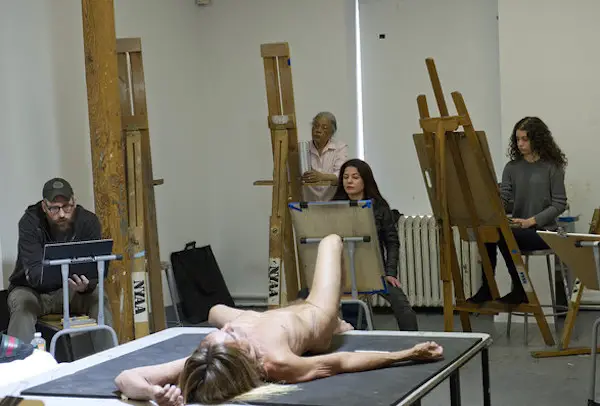 Pop is no stranger to exhibitionism—he's prone to performing on stage with his upper body exposed—but in this case, he bared it all in the name of art, for a project conceived by British artist Jeremy Deller in collaboration with the Brooklyn Museum.
 "For me it makes perfect sense for Iggy Pop to be the subject of a life class; his body is central to an understanding of rock music and its place within American culture,"
Deller said in a release
. "His body has witnessed much and should be documented."
You gotta be good if you're gonna get all those wrinkles and scars. The resulting works, will go on tour under the name "Iggy Pop Life Class."
Read more here
. (Thanks to Jen and Tom for the links–I think.)