I'm Not Sure How I Feel About This: A Punk Rock Coffee Table Book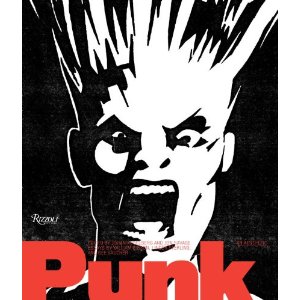 It's called Punk: An Aesthetic.
On the positive side:
It's a gorgeous collection of photographs and images.
It treats the aesthetics of punk with respect.
It documents an important era in counterculture.
On the negative side:
Punk was raw, ragged and dirty. Somehow, a coffee table book doesn't seem right.
It tries to define punk, which is always a dangerous thing to do.
Still, I want a copy.