In a poll posted by Elon Musk, Twitter users voted in favour of him resigning
This post from the Chief Twit showed up over the weekend.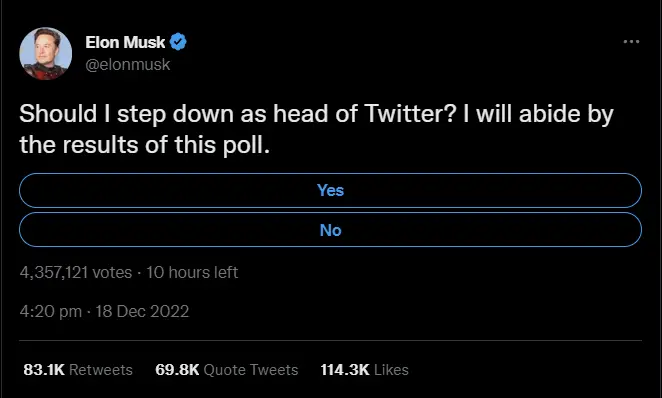 Well, the results are in and of the 17.5 million users who voted, 57.5% said "yes."
As of this second Monday morning ET, there's been no comment from Elon.
Hey, Elon! Still believe in vox populi, vox dei?