Here's Why I Really, Really, Really Like Adele
If I ever ran into Matthew McConaughey, I'd immediately punch him the throat. Hard. It's not that he's ever done anything to me; there's just something about him that creates an irrational emotional response in me. I realize this is terribly petty and small of me, but like I said, it's totally irrational.
On the other hand, I really, really like Adele. I'll never sit through any of her music–it's just not my thing–but I recognize her vast talent and the brilliance of her songs. I also really like her as a person. Everything about her personality–her undisguised accent, her sense of humour, her casual use of foul language, the way she protects her private life and how she conducts herself in private–I find immensely attractive. Yes, it is possible to emotionally connect with the singer but not the song. This is why I'm pulling for her 25 album to break all kinds of sales records this week.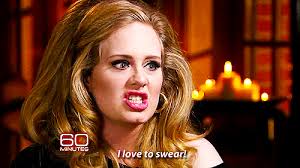 I was on a plane to the UK last night so I missed both McConaughey and Adele on Saturday Night Live, but it doesn't matter. That's what YouTube is for, right?
First, here's the total performance.
Now, her isolated vocals.
This was one of the best skits of the night.
Then there's this. When a bunch of fans got together to compete in an Adele lookalike contest, the real Adele thought she'd secretly try out. Disguised with a fake nose and chin, she wandered into the group and…well, just watch.
Finally, Marcus T was at her Radio City Music Hall performance week and shot this.