In Dave Grohl's Cradle to Stage documentary, he visited Geddy Lee and his mom in Toronto. Watch.
Unless you go through a few subscription streaming hoops, you may not have seen any of Dave Grohl's documentary, From Cradle to Stage. The series is based on a book by his mom Ginny who interviewed the mothers of other famous musicians. That doc features a trip to Toronto to visit with Geddy Lee and his mom, Mary Weinrib. Mary, a holocaust survivor, died this month at the age of 95.
When Dave was in Toronto, Geddy was scheduled to appear for an autograph session at Cosmo Music Fest, a massive event conducted by a music store in the north end of the city. "No problem," said Dave. "I'll drive!"
Imagine pulling up at an intersection and seeing this in the next lane.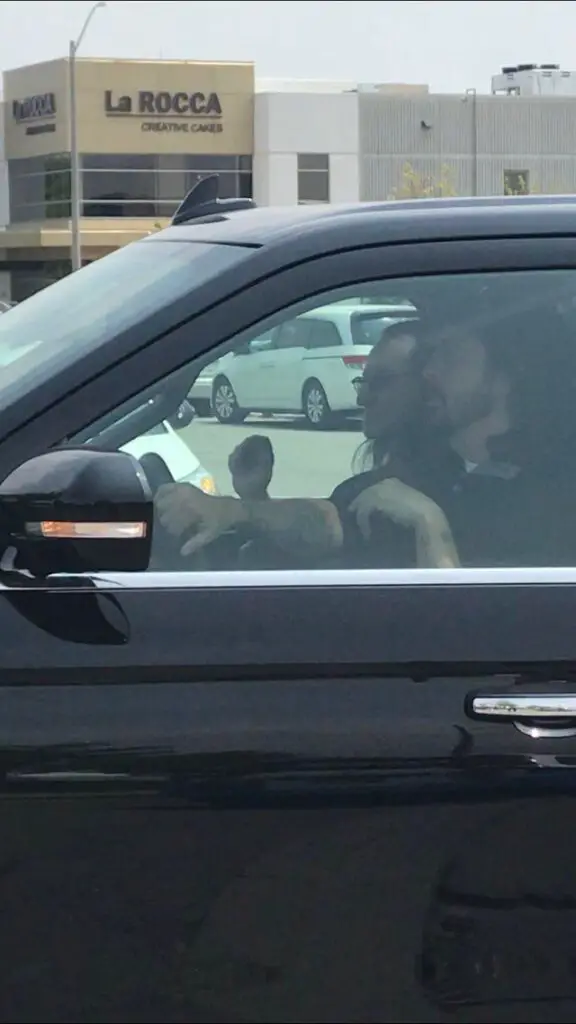 I just happened to be at Cosmo Music Fest right outside the staff entrance when a black SUV pulled up right next to me. A man with long hair jumped out and yelled "I gotta pee!" and rushed past me through the staff entrance. Dave? Yep.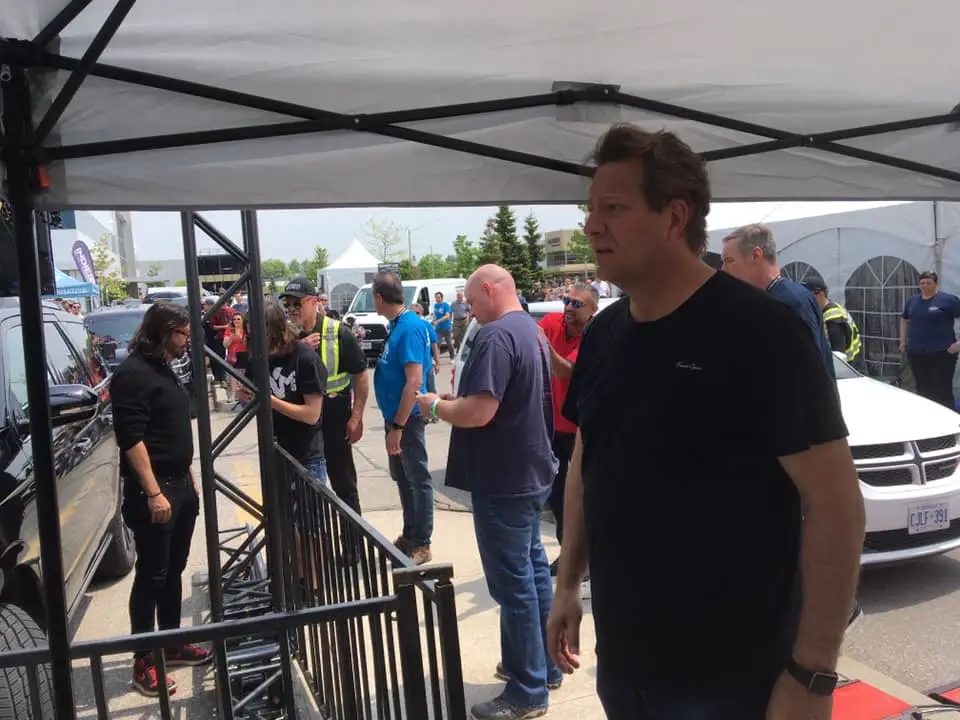 Here's the clip of Dave and Geddy that day.
From Cradle To Stage – Geddy Lee and Dave Grohl at CosmoFEST from Cosmo Music on Vimeo.