In the market for some BDSM headphones for the dungeon? Good news!
There's no end to the silly expensive things companies will sell to silly people with too much money. Then again, how many times have you wished you had headphone music during BDSM play? Without it, it's torture, right?
SSENSE has heard those cries. The company has manufactured a one-size-fits-all BDSM headphone getup.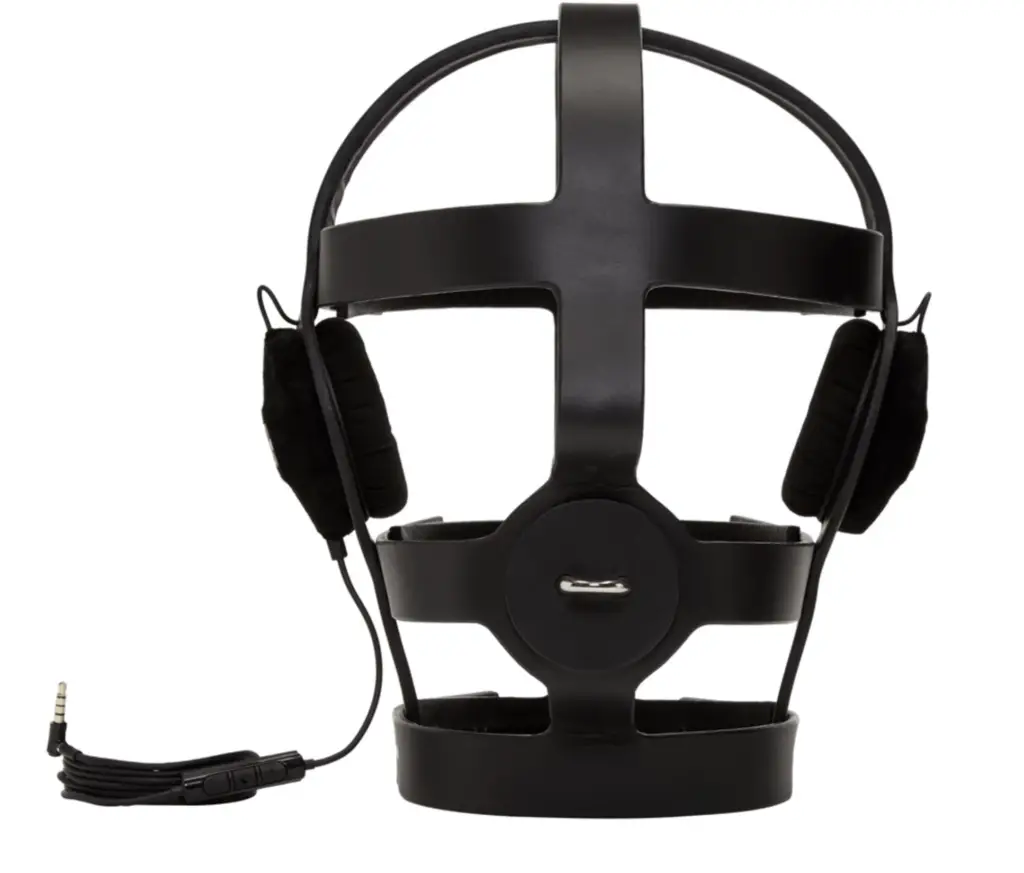 Made of the finest leather in the UK, the Exclusive Black Arca Edition Tormenta Cage Headphone Head Piece sells for $6,450. Get The Gimp, right?
Here is the description.
Structured buffed leather cage-style headpiece in black. Studded detailing throughout. Integrated over-the-ear headphones featuring suede-covered cushioned ear pads, detachable post-stud cinch tab, remote, and 1.25 metre cable. D-ring hardware at face. Twin adjustable post-stud fastenings at collar. Silver-tone hardware. Tonal stitching. Approx. 12″ height x 8″ diameter.
Part of the Fleet Ilya x Arca collaboration.
Available exclusively at SSENSE.
The product in this page is being sold to you exclusively as an art object and is provided as is without any guarantees or warranty. In association with the product, SSENSE makes no warranties of any kind, either express or implied, including but not limited to warranties of merchantability, fitness for a particular purpose, of title, or of non-infringement of third party rights. Use of the product by a user is at the user's own risk and peril.
No representations or warranties, either express or implied, of merchantability, fitness for a specific purpose, the products to which the information mentions may be used without infringing the intellectual property rights of others, or of any other nature are made with respect to information or the product to which information mentions. In no case shall the information be considered a part of our terms and conditions of sale.
Oh. So $6,450 for a set of BSDM headphones that you're not supposed to use. Ever.
Stand down on The Gimp. This torture is too much.