Indie Musician's Penny Problem Goes Away
You might have heard the story of Dave Gunning earlier this week. He's an indie musician from Nova Scotia who had the audacity to use images of the Canadian penny for the artwork of his album, No More Pennies. See?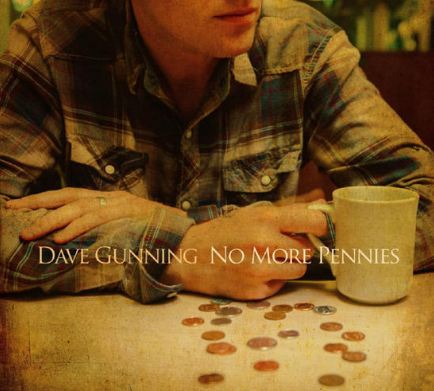 So what's the problem? Copyright/trademark infringement. The Royal Canadian Mint said "You can't use our pennies in your artwork without paying us!"
Dave said "What?"
The Mint said, "Okay, you can have our penny image royalty-free for the first 2,000 copies. But then after that, you have to pay!"
Dave said "But the penny is doomed! You're taking it out of circulation! I'm just paying tribute to a piece of Canadian culture!"
The Mint: "You. Will. Pay."
Seems silly for the organization that literally MAKES money to quibble about such a thing, doesn't it?
Fortunately for Dave, there's a happy ending. Following a whack of stories expressing outrage at the Mint for going thermonuclear over, well, pennies, they've relented. Yesterday's statement read "The Mint will allow Mr. Gunning to use the image of the penny on subsequent reprints of his CD's artwork at no cost. We wish him the very best in his career."
The Mint also said it would "assess its current intellectual property policy to determine if changes need to be made to ensure that it is being applied fairly on a case-by-case basis."
Fans have rallied behind Dave with many of them sending him actual pennies. He says he'll accept all penny donations and donate them to the Izaak Walton Killam Hospital for Children in Halifax. Everybody wins.
No More Pennies will be out on Tuesday.