Inquest Starts into Death of Radiohead Drum Tech in Toronto Accident
It was a late spring afternoon–a Saturday–in Toronto and people had already started making their way to Downsview Park to see that night's Radiohead show, the final performance of their North American tour. Then suddenly, it was announced the gig had been cancelled. The roof of the outdoor stage had collapsed, killing Scott Johnson, Radiohead's drum tech.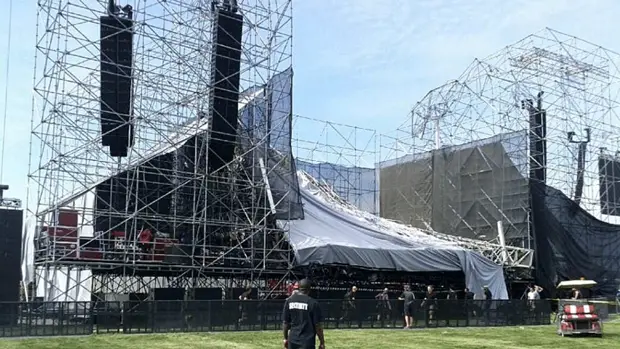 Remember that? It was June 16, 2012. It's only now that the hearing into Johnson's death has begun. And a lot is at stake.
Live Nation Canada, Live Nation Ontario and Optex Staging and Services all face four charges each under the Ontario Occupational Health and Safety Act. Meanwhile, engineer Domenic Culliari is up on a charge of "endangering a worker by negligence." All have entered pleas of not guilty.
Adrian Bullocks, Radiohead's manager, had this to say: "No one's manning up and saying, 'Look, it's our responsibility and we share responsibility,' and it's really quite… disrespectful in a way."
Ken Johnson, Scott's father, will be in Toronto for the entire trial. He also plans to plant a tree at Downsview in his son's memory. It'll be a maple. "It's one of the best trees for making drums," he said.
(Via CBC)