An Interesting Analysis of This Summer's Music Festival Circuit
Coachella. Sasquatch. Governors Ball. Bonnaroo. Wayhome. Osheaga. These are just some of the mega-festivals that will be staged across North America this year. Planning hit two or more of these events this year? You might want to rethink that because as Cameron Gordon of Completely Ignored points out, the lineups are kinda repetitive.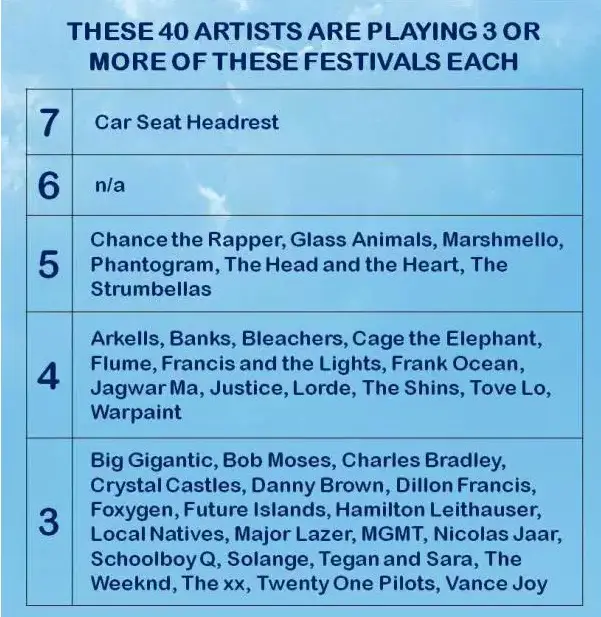 More analysis of the 2017 music festival season can be found here.