Interesting Comment from a Previous Post Speculating on the New U2 Album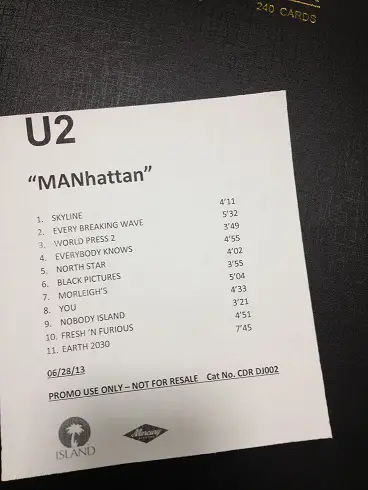 This comment from this post caught my attention and the attention of U2 fans worldwide.  What do you make of it?  And who is Northside Bootboy?
I'm from Dublin and have connections with U2 through Bono's pal Guggi. Guggi and I went to the same school called Plunketts in Dublin. I have met and know Bono thanks to my friendship with him. Okay , Guggi has been told not to reveal too much but I managed to get some info from him.
The good news is that the album is going to be released in late November in time for the Christmas market. They will release the first single two weeks prior and they are expecting it to be huge -.as big as With Or Without You. U2 have pulled out all the stops and have learned their lesson after releasing a weak first single from NLOTH. Danger Mouse has given them a fresh, funkier sound. It is very commercial but brilliant and relevant at the same time. This album I'm tols is going to rival classics like Achtung Baby and Joshua Tree.
I have posted here because of the relative obscurity of the site and the fact that I won't get into trouble!
Interesting.  But hasn't the band more-or-less confirmed that any new album has been postponed until 2014?