Interesting Read on the Future of the Album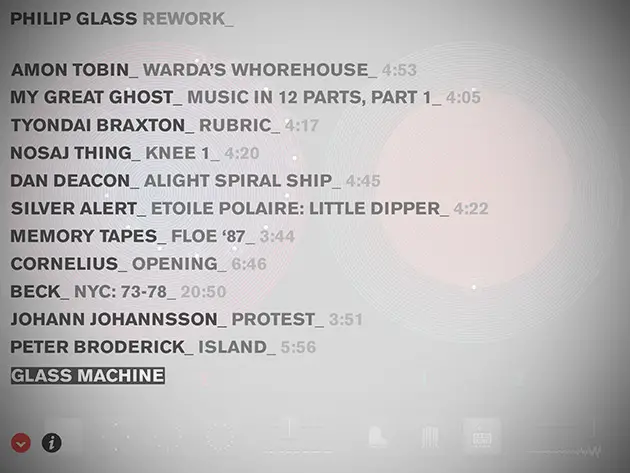 ReadWrite has this article on the things that we may see with the notion of the album in the future.
The new Philip Glass album is completely mesmerizing. I don't mean the CD, or the MP3 download or even the vinyl version – I mean the app. In addition to more traditional formats, the famed composer has released REWORK, a compilation of remixes, as an iPad app. An immersive, interactive and incredibly cool iPad app.
Normally, releasing an album in the form of an app would seem like a dumb idea. All the open-source-minded, anti-walled-garden, Web-is-better-than-native-apps advocates out there would agree. Why trap your creative hard work behind the impenetrable wall of a proprietary mobile application?
I couldn't agree more, in theory, but something about the REWORK_(Philip Glass Remixed) app for iPad has me wondering if this apps-as-albums concept might be a surprisingly large part of music's future.
As I'm writing this on my laptop, my iPad is propped up next to me. Just beyond my direct field of vision, there's an array of cubes floating in 3D space, flowing like water to the rhythm of the drums backing this electronic soundscape I'm listening to in my headphones. If I touch the screen, some of the blocks fly upwards. If I move my finger across the screen, more blocks are disrupted in its path.