Today is #InternationalClashDay in Toronto and everywhere else in the known universe
February 7 marks the eighth annual International Clash Day, celebrating the music and rebellious influence of The Only Band That Matters.
KEXP out of Seattle may be the de facto presenter of "This Is Radio Clash" (see the official event website), but the impact the British punk group made in Toronto was obviously important enough for mayor John Tory to hereby proclaim it so last year.
This year marks forty years since The Clash first graced Canadian shores. The first Canadian gig was at the Commodore Ballroom on January 31. The first Toronto show came a new weeks later, February 20 at Rex Danforth Theatre to be exact. (Not to be confused with the Danforth Music Hall, which was just acquired by Live Nation from Embrace Presents. See a gigography here.)
Messrs Strummer, Jones, Simonon and Topper Headon also made an infamous stop in late September at O'Keefe Centre (soon to be renamed Meridian Hall). Brothers Simon White and Nick Smash captured both of those legendary appearances on film, and in honour of this milestone occasion the Pape Danforth Library is holding a monthlong exhibition "using large format photos, collage type posters, original artifacts, video screen photos and old school cassette tapes". Wonder if the Whites have any incriminating pics of a gel-spiked future elected official ripping up seats back in '79…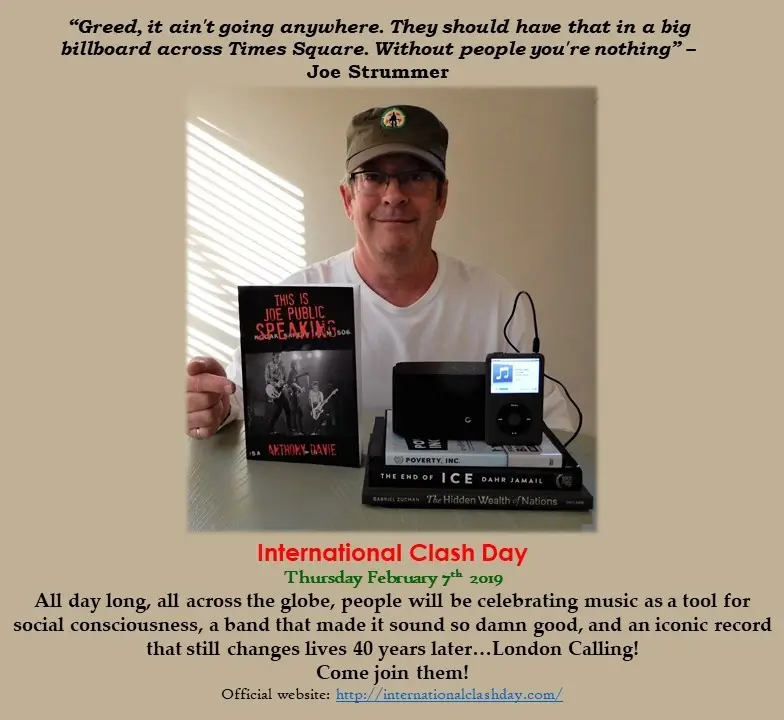 With everything going on in their country of origin and the place they were so bored with, what The Clash represents has never been more vital than right now. Here is a playlist of the songs that must've blown Torontonians away when they were initially performed live at those "sure wish I could have been there" shows.
Read more here.