Interpreting Radiohead with Useless Cassette Tape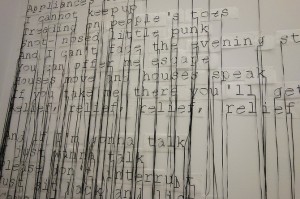 Motoko Ishii is a design student who took miles of old cassette tape and created a visual representation of a heartbreaking Radiohead song called "Last Flowers" from the In Rainbows album.  Take a look at what he did while listening to the song.
More at The Creators Project.