Into both cars and music? Then you should look at this survey.
Since the dawn of rock'n'roll, cars have figured in song lyrics. In fact, one of the very first songs of the rock era was a 1951 song extolling the virtues of a new Oldsmobile engine called the Rocket 88.
Cars are so important to popular music that there's something called the Internet Movie Car Database which tracks which makes and models appear in media, including music.
An insurance company called Uswitch commissioned a study of that database to determine which cars have appeared most in music videos over the last 30 years. There have been 4,437 unique models in 6,653 music videos.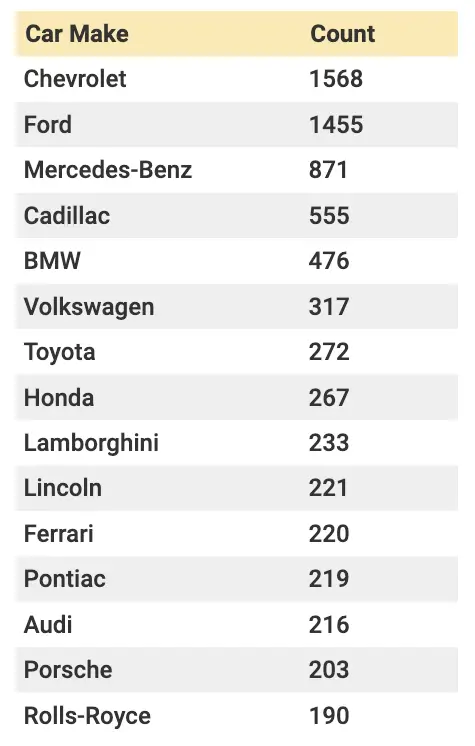 If we drill down to specific models, the Chevy Impala is the surprise first-place finish with 272 appearances. The Ford Mustang finishes second with 233 appearances which, frankly, surprised me. Third place goes to the Chevy Caprice (188). The Camaro, which I would have expected to me more popular, showed up only 142 times.
Other appearances include:
23 Bugatti Veyrons (out of a total production run of just 450)
22 DeLoreans
22 Hummer limos