Into Collecting Guitars? Then Check Out This Auction
I can't play a single chord on a guitar but that doesn't stop me from wanting this: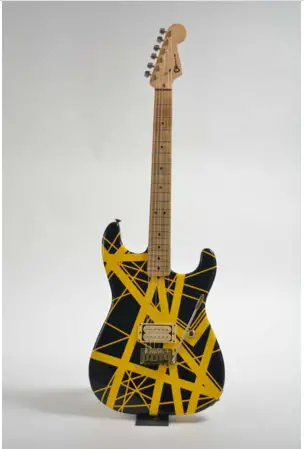 That's one of Eddie Van Eddie's Charvel guitars, c.1982. It's one of 379 lots going up for auction with Guernsey's Auctions on Invaluable.com this Saturday. Invaluable has collectibles and more up for auction.  This infographic has a few more selections.