Into emo? Then this (nearly) all-emo festival is for you
You can't even look at the poster for the upcoming When We Were Young festival without wearing eyeliner and painting your fingernails black. Set for Las Vegas on October 22, all these bands will perform on one single day from 11 am to 11 pm. And the starting price for tickets is US$19.99? Getouttahere. How are they paying for this?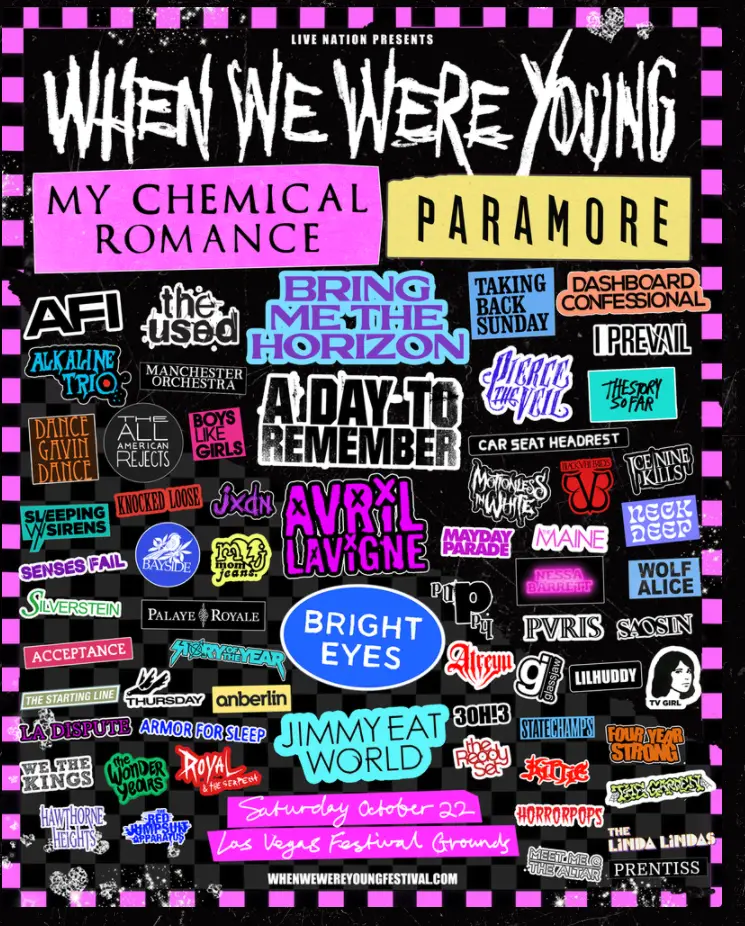 Okay, there are a few outliers: Wolf Alice, The Linda Lindas, Manchester Orchestra, Car Seat Headrest, and a few others. But otherwise, wow.
I had no idea some of these bands were still together. Glassjaw? Are they still a going concern or did they reform just for this festival?
Details here.