Introducing Lapee, a festival-friendly female urinal
Women have it rough at big outdoor events like festivals when it some to using bathroom facilities. The lines outside the porta-potties are always longer for the ladies than for the dudes. It's a problem, but what's the solution?
The latest attempt at sorting out the pee problem is Lapee, a urinal designed just for women.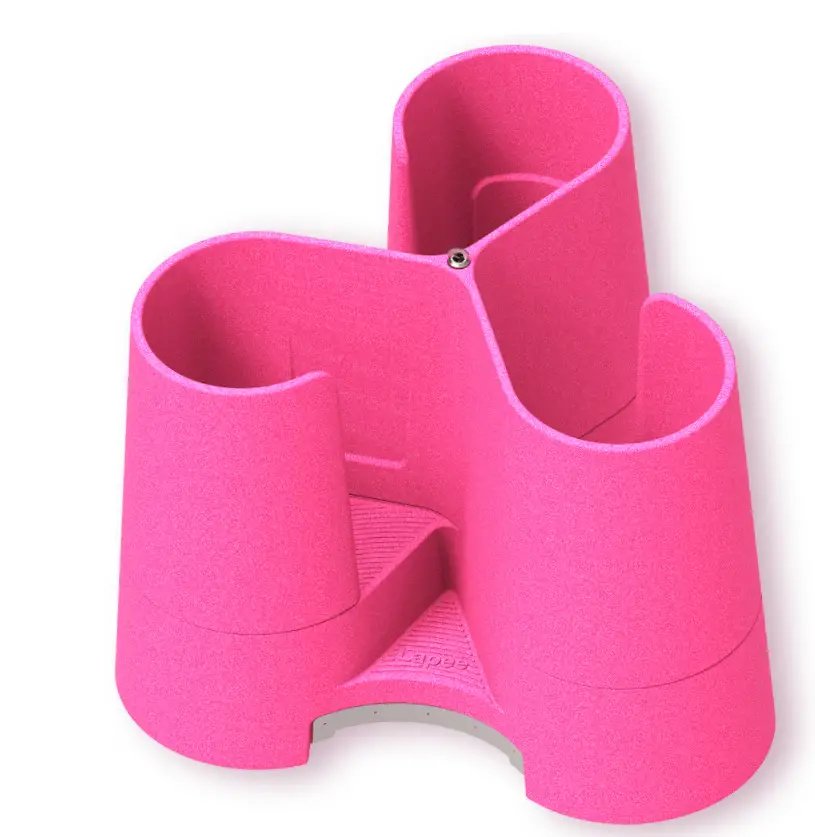 Promising a "cleaner, safer, more efficient option for women to pee" at outdoor events, the units come in pink (why always pink?) and have popped up at a couple of events in Europe.
I quote from the company: "Lapee is designed to provide cover for women peeing whereas standing men would be exposed. The height of the urinal brings privacy but also empowers the women peeing. While peeing, her eyesight is at the same level as a standing man."
The company also says that Lapee is 600 more efficient than normal toilets for women to pee, measuring the time at 30 seconds vs. 3 minutes.
Thoughts?