Introducing The Dee Gees. Wait–isn't that actually the Foo Fighters in disco disguise?
If you dig back into The Ongoing History of New Music archives, you'll find an episode first broadcast on April 19, 2015 (ep. 719) called If That's Your REAL Name. It traced the true origins of famous bands playing under fake names. This included
Cult Hero (Actually Robert Smith of The Cure and his mailman)
Dukes of Stratosphear (XTC)
1000 Homo Djs (Ministry with Trent Reznor)
The Passengers (U2)
The Network (Green Day. Well, we're pretty sure.)
Foxboro Hot Tubs (Same)
The Nappies (Coldplay)
There are plenty of others, too. They may have recorded under these names or used them to play a secret gig.
Bernard Shakey (Neil Young)
Celia and the Mutations (The Stranglers)
Dr J Jones and the Interns (Aerosmith)
The Lemmys (Metallica)
The Nerk Twins (Lennon and McCartney)
The Black Bands (Franz Ferdinand)
The Lash (The Clash)
Kreayshawn of Moody (Lana Del Rey)
The Four Skins (Motley Crue)
John's Boys (The Jam)
The Death Ramps (Arctic Monkeys)
The Reflektors (Arcade Fire)
Sisi BakBak (Thom Yorke)
The Obtainers (The Cure)
Bingo Hand Job (One of many fake names used by REM)
The Entire Population of Hackney (Iron Maiden)
Venison (The Strokes)
The Cockroaches (Rolling Stones)
Dave Jay (David Bowie)
Melvin Giganticus and the Turd Burglars (Led Zeppelin)
The Spots (Sex Pistols)
We can now add another name to that list: The Dee Gees. An email arrived today (June 17) announcing the arrival of an album entitled Hail Satin (geddit?) complete with this picture. Then it all made sense: Dee Gees/DG/Dave Grohl/Foo Fighters.
I quote from the email:
"It's Record Store Day Night Fever as the Brothers Foo Gibb it to you good with HAIL SATIN, the high Travoltage debut album of Foo Fighters' disco alter ego the DEE GEES.
"Out July 17 as a limited edition vinyl album packaged era-appropriately in a dazzling rainbow mylar sleeve, HAIL SATIN is the bipolar party record of the summer. Side A features Grohl, Hawkins, Mendel, Smear, Shiflett and Jaffee lighting up the floor at Foo Fighters' 606 studios with faithful renditions of five stone-cold Brothers Gibb classics — Bee Gees bangers "You Should Be Dancing," Night Fever," "Tragedy" and "More Than A Woman" + Andy Gibb's "Shadow Dancing" — while side B literally rocks the party with live at 606 renditions of roughly half of Foo Fighters pandemic panacea album MEDICINE AT MIDNIGHT.
"The DEE GEES: HAIL SATIN was recorded entirely at 606. For optimal results, listen with exposed chest hair and little gold spoon necklace (If you know, you know…)."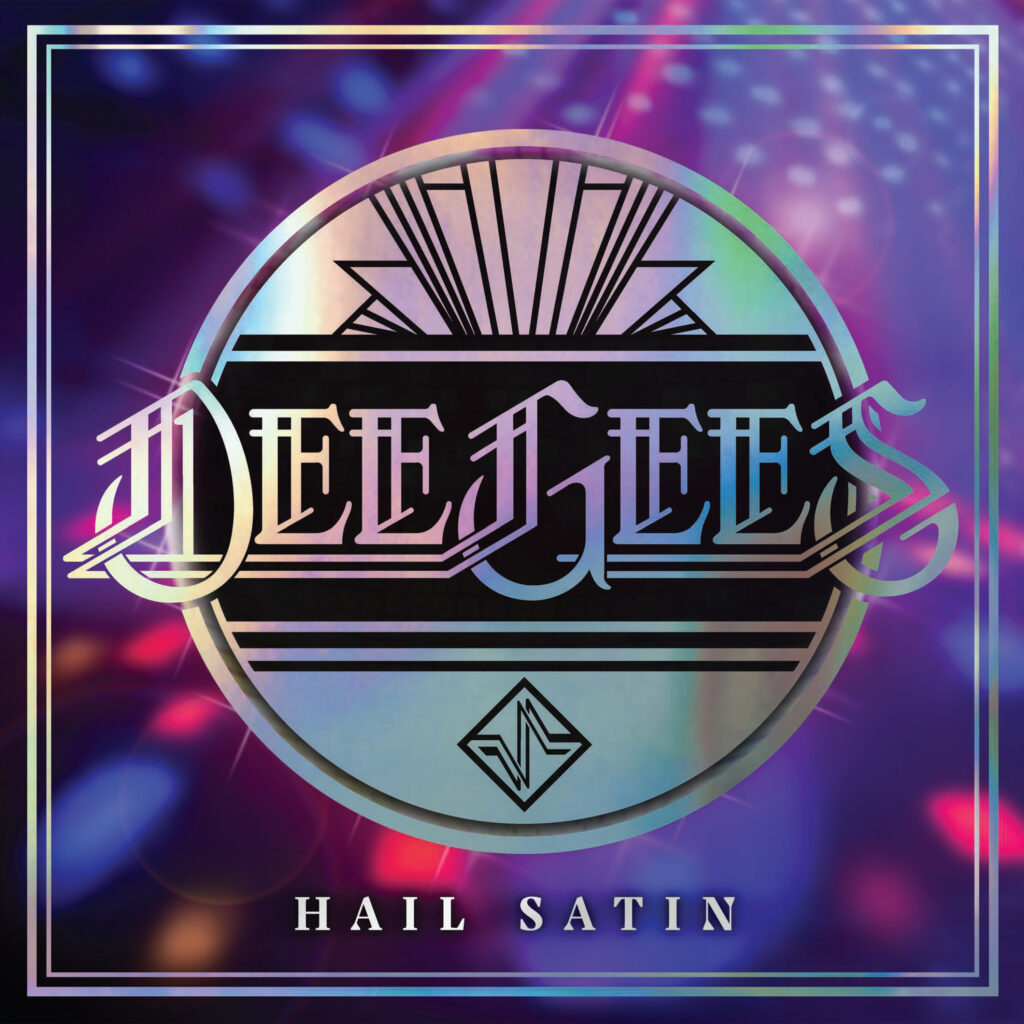 Here's the tracklisting:
Side A — The DEE GEES:
You Should Be Dancing
Night Fever
Tragedy
Shadow Dancing
More Than a Woman
Side B — LIVE at 606:
Making A Fire
Shame Shame
Waiting on a War
No Son of Mine
Cloudspotter