iPod Sales Down 21% From Last Year. What Does This Mean?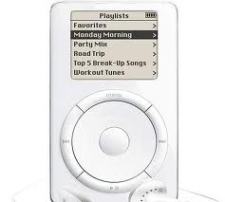 Such a surprise. Apple turned in its best-ever sales quarter. They made more money in the last three months than all their stock was worth eight years ago. Things are good, then.
But if you dig into the numbers, you'll see that iPod sales are down 21% from last year. They still moved over 15 million units, but still, twenty-one freakin' per cent!
You can get that someone is asking some hard questions at 1 Infinite Loop. What's the future for the standalone iPod? Anything? What can you do to the thing to make it more interesting? Or in a world of smart phones (read: iPhones), is it at the end of its useful existence?
Apple has been ruthless about jettisoning product that no longer serve the company's purpose. The Mac Pro could be rendered extinct soon. And will the iPod follow? Or will Apple continue to use it as a gateway drug to everything else they offer?