Iron Maiden Named as One of "1,000 Companies to Inspire Britain"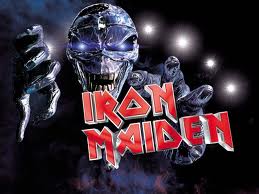 From The Guardian:
Not only does their music provide unrivalled joy to heavy metal fans, Iron Maiden may now be actively easing the country out of a recession.
In a report published on Friday by the London Stock Exchange, entitled1,000 Companies to Inspire Britain, the band has been named as one of the UK's fastest growing music firms. Iron Maiden LLP, the group's holding company, is one of six music companies outperforming other businesses in the sector. Others include the music app Shazam, Kobalt Music Group and the production music library Audio Network.
Using billions of real-time data from sources such as email traffic, financial transactions, PCs on the web and office space, Iron Maiden are reported to fall into the £10-20m earning bracket. Their financial success is attributed to their ever-expanding global fanbase, especially online.
Read the entire article here.