Iron Maiden Upgrades to their Own 747: Behold the New Ed Force One!
Almost every major band flies private when they go on tour. But there's only one band with their own 747 that's flown by their lead singer. It's good to be in Iron Maiden–and it's even better to be Bruce Dickinson.
Bruce, as you probably know, is a fully-accredited commercial airline pilot who has flown for a number of airlines–757s, mostly–and also runs his own aviation company out of Cardiff, Wales. A few years back when Maiden went on a world tour (as documented Flight 666—watch it here), the band leased a 757, painted it up in band colours and used it to take band, crew and gear around the world. At the controls, of course, was Captain Bruce Dickinson.
That was cool, but Bruce wanted to trade up for the next tour: more space, more cargo capacity. That's why he spent some time in simulators and at the controls of a 747-400. He's now certified to fly the new Ed Force One.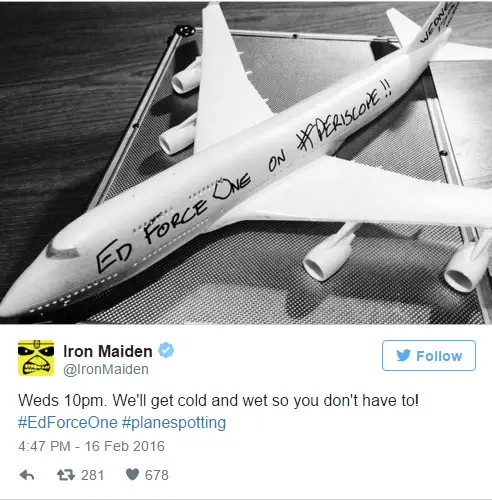 Here's a proper look.
More at Jalopnik.