Is Amazon the Next to Launch a Streaming Music Service?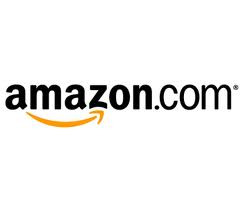 I think it's a matter of "when" and not "if."  With the idea of access over possession when it comes to music–and with Apple, Google, Rdio, Slacker, Deezer, Spotify, Rhapsody, Songza and a ton of others already in the game–Amazon has to be looking at this space.
RAIN points to this bit of evidence:
Amazon caused a media ripple yesterday when it connected its previously independent Amazon Cloud Player with its MP3 Store. The Cloud Player is an online music locker where customers can store their owned tracks (whether purchased from Amazon or not), and play them from any device which can run an Amazon Cloud Player app (pretty much any device). People who prefer outright ownership of music, as opposed to the access model which motivates Spotify and Rhapsody, can get the benefits of mobility by maintaining their collections in the cloud, like celestial jukeboxes.
In mashing up the Cloud Player with the MP3 Store, Amazon joins buying, storing, and mobileplaying in an agreeably seamless connection. That's why Hypebot headlined the news: "Amazon Finally Gets Closer to iTunes" — Apple's download store is likewise integrated with its iCloud service.