Is Apple about to up its audio game with lossless Apple Music? Yes–and here are all the details.
If you were to have opened Apple Music over the weekend and click browse, this tease appeared.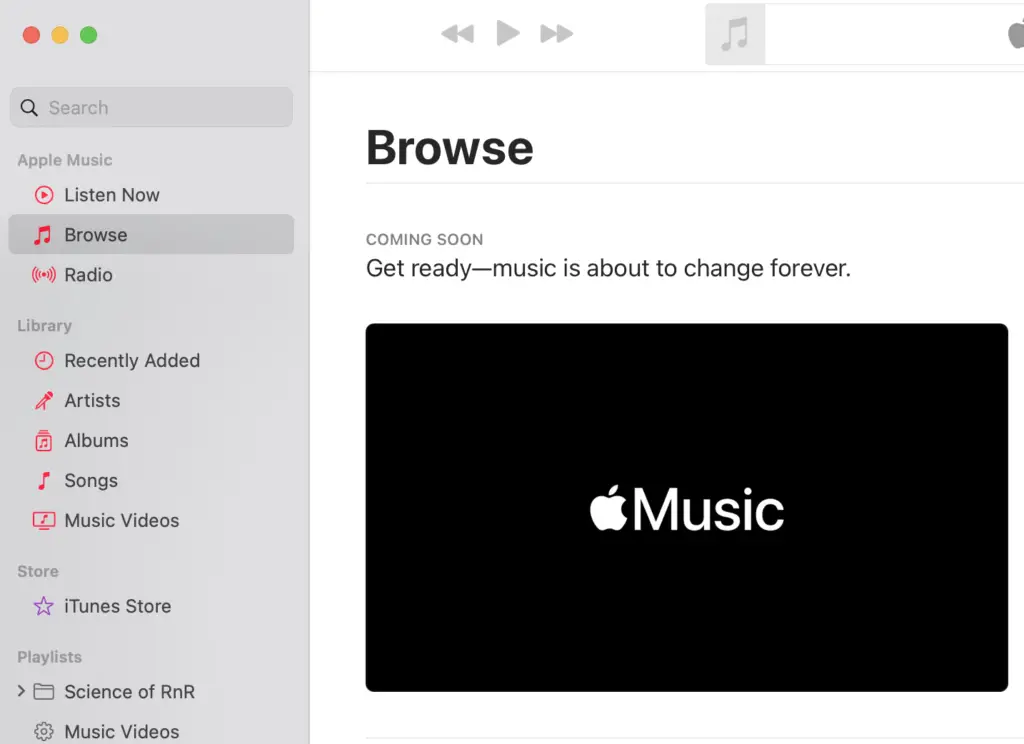 A little digging revealed that a special announcement was coming up this week. People who know how to dig through code believe that Apple was about to introduce some kind of lossless audio codec. No more compressed AAC files. Instead, high-resolution audio with bitrates of 24-bit/48kHz and 24-bit/192kHz. And they were bang on. But there's more, too.
Unlike other streaming platforms that charge extra for a high-res audio tier (Tidal and Deezer among them), the new Apple Music Spatial Audio with Dolby ATMOS will bring lossless audio to the entire platform at no additional cost. I quote from the press release:
"Apple today announced Apple Music is bringing industry-leading sound quality to subscribers with the addition of Spatial Audio with support for Dolby Atmos. Spatial Audio gives artists the opportunity to create immersive audio experiences for their fans with true multidimensional sound and clarity. Apple Music subscribers will also be able to listen to more than 75 million songs in Lossless Audio – the way the artists created them in the studio. These new features will be available for Apple Music subscribers starting next month at no additional cost.
"Apple Music is making its biggest advancement ever in sound quality," said Oliver Schusser, Apple's vice president of Apple Music and Beats. "Listening to a song in Dolby Atmos is like magic. The music comes from all around you and sounds incredible. Now we are bringing this truly innovative and immersive experience to our listeners with music from their favourite artists like J Balvin, Gustavo Dudamel, Ariana Grande, Maroon 5, Kacey Musgraves, The Weeknd, and so many more. Subscribers will also be able to listen to their music in the highest audio quality with Lossless Audio. Apple Music as we know it is about to change forever."
This means 100 million subscribers–the bulk of whom were raised on crappy MP3-quality (or another compressed codec) music will get to hear what proper audio sounds like. Some 20 million tracks will be available next month with the rest in place by the end of the year.
A few more details have emerged, too. First, the name of the codec is ALAC (Apple Lossless Audio Codec). It's open-source and royalty-free. These lossless tracks will start at CD quality (16-bit at 44.1kHz) and will go up to 24-bit at 48kHz based on the tracks. These tracks will be playable on all recent Apple devices and other compatible devices.
This means you may need to upgrade your headphones to hear any effect because Bluetooth can't do lossless music. To get the full effect, you need a set of wired headphones. Second, if you want proper hi-res lossless, your wired headphones must be connected to an external DAC (digital-to-audio-converter). And third, spatial audio will only work on AirPods or Beats 'phones that have Apple's W1 or H1 chips.
However, the following will work–just not to the fullest extent.
AirPods
AirPods Pro
AirPods Max (Hang on: They can't do it properly.)
BeatsX
Beats Solo3 Wireless
Beats Studio3
Powerbeats 3 Wireless
Beats Flex
Powerbeats Pro
Beats Solo Pro
These devices will play Lossless Audio:
iPhone 7
iPad Pro 12.9-inch (3rd Generation)
iPad Pro 11-inch
iPad (6th Generation)
iPad Air (3rd Generation)
iPad mini (5th Generation
MacBook Pro (2018)
HomePods and HomePod Minis? Nope. Not compatible.
Okay, that's headphones. What about home audio setups? That depends on how much have or how much you want to invest in your stereo system. The most cost-effective way is to buy a DAC between whatever it is you use to receive Apple Music (or any other high-res streaming option) and your speakers UNLESS you have an amp with a built-in decoder.
Reader Jason does have some concerns: "How do I listen to Lossless ALAC on my integrated stereo or even my Sonos speakers? That is, without having to output a USB from a wired MAC to an external DAC? My main integrated amp (NAD Masters M10) has a wonderful built-in DAC and streamer (BluOS) and I also use Roon in the house. But as long as Apple fails to allow 3rd party streamer integration its impossible to take advantage of those hardware/software solutions. Outside of Sonos, who seem to have a perpetual exclusive licensing agreement with Apple, Apple's solution to audio steaming has seemed to hinge on Airplay 2 technology. So the question is, is that going to be the solution going forward? Will Apple expand the capabilities of Airplay to stream lossless audio, perhaps right from an Apple TV? Or, will Apple finally allow 3rd party Apple Music integration? Or does Apple have another card up its sleeve? Lots of people are asking this in hifi circles right now and Apple hasn't tipped its cap."
Good questions and I have no answers. Can anyone help? Leave a comment below.
Meanwhile, Amazon has responded, pointing out that it in addition to more than 75 million lossless songs, it has material (7 million or so) in higher "Ultra HD" quality. Amazon also supports Dolby ATMOS along with Sony's new 360 RA format. They're matching Apple's offering.
These are a shots across the bow of all the other streaming services. Might everyone now upgrade and offer all users better audio? Better quality audio is always, well. better.
More news and instructions here.