Is Green Day's Billie Joe Armstrong really planning to run for president in 2024? He's filed the paperwork.
Musicians running for public office is nothing new. Joey Keithley of hardcore legends D.O.A. threw is hat into several rings at the provincial level before becoming a city councilor in Burnaby, BC. Jello Biafra of the Dead Kennedys ran for mayor of San Francisco and came in fourth. Joe Walsh launched a campaign for president promising free cheeseburgers for all. Alice Cooper has been running for president in every election since 1972. And of course, we say Kanye's run last year.
So why shouldn't Billie Joe Armstrong give it a shot? According to this website, he's filed his Statement of Candidacy.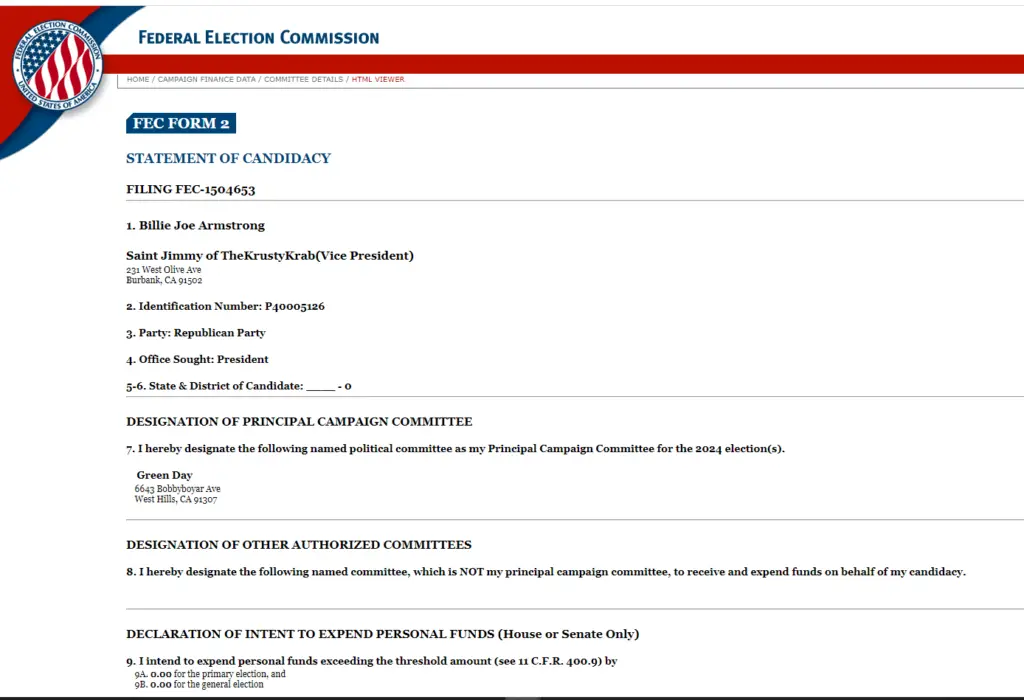 And we also have this tweet.
Um, okay. This could be interesting. And a revival of everything he had to say on the American Idiot album, too.