Is Radio Supposed to be Interesting?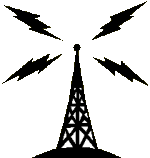 That's the headline from this week's Ross on Radio column.  It starts like this:
Is radio supposed to be interesting?
That question is the longest running debate in the industry. And, like everything else, it has moved to a new platform, especially with last week's news that Slacker Radio's relaunch included online ads that emphasized curation and attacked Pandora for repeatedly playing the same songs–in this case, one that sounds like the Rednex version of "Cotton Eyed Joe."
It's been noted at length that Pandora, despite its initial use of music discovery as a calling card, has been playing the same hits as mainstream FM radio–at least since the launch of the mobile app that propelled Pandora to its current prominence. Attacked by broadcasters as "not radio," Pandora was really the culmination of radio's 40-year quest toward more music, less talk, and "no bad songs," since there was no longer a need to determine what the likely tune-outs might be.
Even before the Slacker ads, a lot of FM broadcasters have hoped that Pandora might be vulnerable on repetition, a little ironic given the PPM-era tightness of most major-market music stations. Now, it's being attacked from the other side by Slacker, long admired for the creativity of its channel offerings. Slacker has always had a cult following among some radio people and was, in fact, one of the first pureplays to hire programming people from radio backgrounds. (Pandora eventually did the same.)
Slacker's campaign was the impetus to take a fresh listen to the mainstream top 40 channels called "Today's Hits" on both services. We listened to both around the same time on the morning of Feb. 15. We didn't skip songs on Pandora. We didn't adjust the familiarity slider on Slacker or skip any songs until about two-thirds of the way through. (Disclosure, my employer, Edison Research, has worked with Pandora in a non-programming capacity.)