Is Sports Radio's Weapon Against Technological Disruption?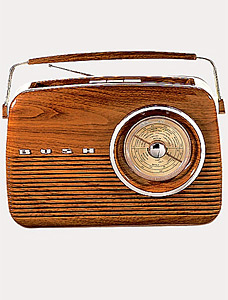 As more and more people begin to get at least some of their music through IP delivery (i.e. Internet radio, streaming music services, etc.), music-based terrestrial radio is going to be under more and more pressure. Could sports be the solution? From Ad Age:
Live sports have turned out to be traditional TV's best weapon against growing competition from the likes of Netflix and disruption by the DVR. Now as Spotify and Pandora chase listeners — and Apple reportedly prepares a streaming music service of its own — radio broadcasters are hoping they can use sports in much the same way.
Last weekend NBC and the radio syndicator Dial Global introduced NBC Sports Radio on 249 affiliates around the country, joining an increasingly crowded field that was once, surprisingly enough, considered unpromising. Emmis Communications was given little chance of success in 1987 when it introduced WFAN in New York, the first all-sports radio station, which promptly lost millions of dollars and nearly got shut down. After relocating on the dial and gaining a stronger signal, however, business started improving — to the point that WFAN, now part of CBS Corp., raked in $41 million in revenue last year, according to BIA Kinsey. It ranked first among all sports stations nationwide and just ninth overall.