Is Spotify Turning into a New Sort of Music Magazine?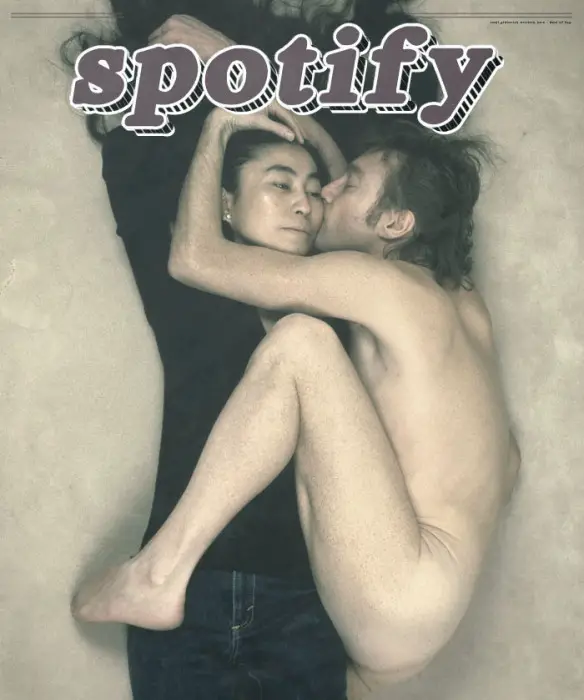 Canadians can't (legally) get Spotify, of course. But as the music streaming service that gets the most love in the US media, we can't help but hear about what the company is doing. And given that streaming is the future–sorry, but it is–we would be well served to keep up to date on what's going on.
This is from PandoDaily:
Today, I got an email from Spotify with the subject line "This Week's New Music," one of the few newsletters I ever bother to open. The top item in the email was a promo for a story about Nirvana's "In Utero," a feature to mark the 20th anniversary re-issue of the album.
The "story," in this case, is actually a series of radio interviews with people who were involved with "In Utero" or had behind-the-scenes knowledge of the album, from producer Steve Albini to former Nirvana bass player Krist Novoselic. It includes a YouTube embed of the "In Utero" promo video, and an excerpt of a story about the album from Rolling Stone.
The production is attributed to "Spotify Landmark," which Spotify describes as "the story behind some of the greatest moments in music, told by the people who made them." The show, Spotify says, presents a "listening history of legendary albums, concerts and events."
Spotify Landmark is apparently new. Before receiving the email, I had never heard of it, and I couldn't find any mention of it via Google searches. Its artist page on Spotify had only 112 followers when I checked it at about 1.30pm EST. So it's difficult to know what plans Spotify has for the feature. But its arrival hints at something significant for the future of the music streaming service and its potential as a media platform.
Continue reading. Thanks to Peter for the link.