Is Streaming Killing Q4 Blockbuster Album Releases?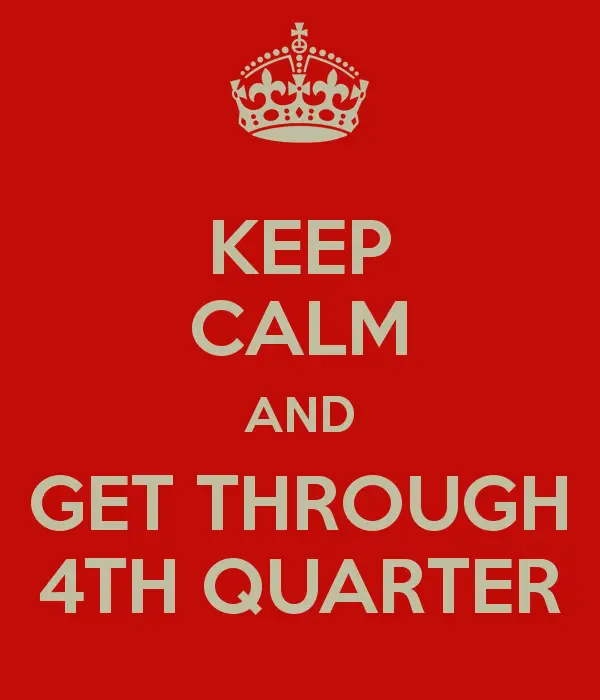 If you follow album releases, you'll have noticed that outside of a couple of big records (Florence + the Machine, Blur, Noel Gallagher), we haven't seen much in the way of true blockbuster releases. (And don't point to Taylor Swift; 1989 came out last October.)  That's because over the last number of years, record labels have moved almost all of their biggest releases to the fourth quarter. Everyone wants to capitalize on back to school, winter cocooning, Black Friday and the Christmas rush. To wit:
September 4:
Iron Maiden, Book of Souls
September 7:
September 11:
September 18:
Chris Cornell, Higher Truth
Duran Duran, Paper Gods
Keith Richards, Crosseyed Heart
Lana Del Rey, Honeymoon
Metric, Pagans in Vegas
September 25
Avicii, Stories
Don Henley, Cass County
Dead Weather, Dodge & Burn
Silversun Pickups, Better Nature
October 2:
Sheepdogs, Future Nostalgia
October 9:
City and Colour, If I Should Go Before You
Selena Gomez, Revival
Toby Keith, 35 MPH Town
October 23:
Rod Stewart, Another Country
November 13:
Justin Bieber, TBA
Adele (?), TBA
Plus there's supposed to be a Red Hot Chili Peppers album and records from Cee Lo Green, Chris Brown, Janet Jackson, Kanye West (maybe),  Rihanna (also maybe), T-Pain, Tim McGraw and TLC. (More album release dates here.)
There is, however, a theory of back-filling the fiscal with big releases is coming to an end. And what's going to kill this practice? Streaming. From Billboard:
Last Oct. 27, Taylor Swift released what the country-crossover star called her "first documented pop album," 1989. By year's end, it had already sold 3.7 million copies, according to Nielsen Music. Swift's blockbuster, not available on Spotify, might be among the last of its kind: big pop albums issued in the fall to take advantage of the holiday shopping season.
Whether on vinyl, cassette or CD, albums historically have made cheap, convenient stocking-stuffers, as families swarmed shopping malls and big-box retailers. So labels — and executives trying to make their annual numbers — have come to rely on a bounty of fourth-quarter releases. (This fall's offerings range from albums by 5 Seconds of Summer to Justin Bieber.) With the rise of digital downloads, the post-Thanksgiving sales boost often stretched into the next year. "Folks would get iPods over Christmas, and we always saw a jump in digital [sales] in January," says Russ Crupnick, managing director at research firm MusicWatch.
Streaming services threaten recorded music's traditional schedule. Full access to Spotify, Apple Music and their ilk requires a paid monthly subscription, whereas album and song downloads are a la carte. As consumers gradually move away from buying a particular album and toward paying $10 a month into the record business as a whole, industry observers and executives see less imperative behind an October street date.
Interesting, no? Keep reading.